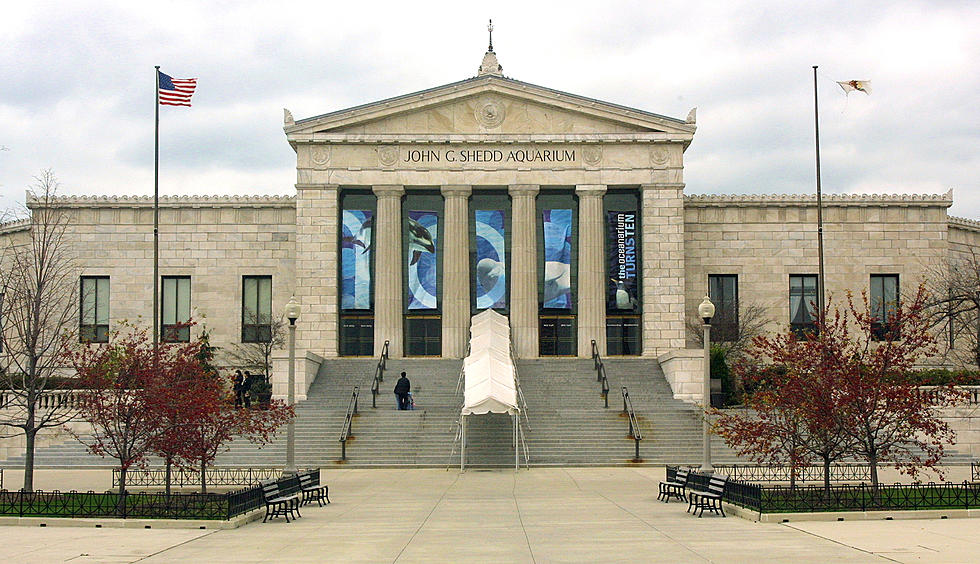 Illinois Student's Sick After Prom At Shedd Aquarium
Getty Images
Prom is supposed to be a moment in your life you'll always remember. Well for this group of Illinois students it certainly will be, but not the way you'd think.
After having prom at the Shedd Aquarium, several students became sick later.
What on earth happened at the Shedd?
Well that's what the school, Victor J. Andrews High School of Tinley Park, and Shedd officials are trying to pinpoint right now.
NBC7 shares that of the 400 who attended the prom, 90 students "became sick with stomach flu-like symptoms over the weekend."
According to WGN, by "Saturday and Sunday, some students started to come down with fevers, chills, vomiting and diarrhea."
Wow! That's good number of kids to be sick from one place.
The school has sent a letter to the families stating they "they did not know the cause of the illnesses, and asked parents for information about their child's illness to help assist in identifying a source."
"Officials, who are working with Shedd, want to know what food their child consumed, other activities they participated during prom weekend and when the child first became symptomatic."
"Parents are asked to call the school's dean at 708-342-5894 to share information about their child's flu-like symptoms."
Wow! That's concerning. Was it the food, the drinks, something at the Shedd itself?
According to the Shedd they work with Sodexo Food management and have had a "longstanding, strong performance in food safety and commitment to maintain strict adherence to food safety procedures that lead to clean, safe operations and nutritious food. We welcome and regularly participate in health inspections."
I hope they pinpoint it soon. That's just awful for those kids.
I'm wondering if it weren't food poisoning?
I've had food poisoning, although mine lasted a day, it was the worst feeling ever. I thought I'd have been better dead than having the aches, chills, raging headache and  stuff coming out both ends. I was never so happy in my life when I could actually keep tea and crackers down the next day.
More From Rockford's New Country Q98.5