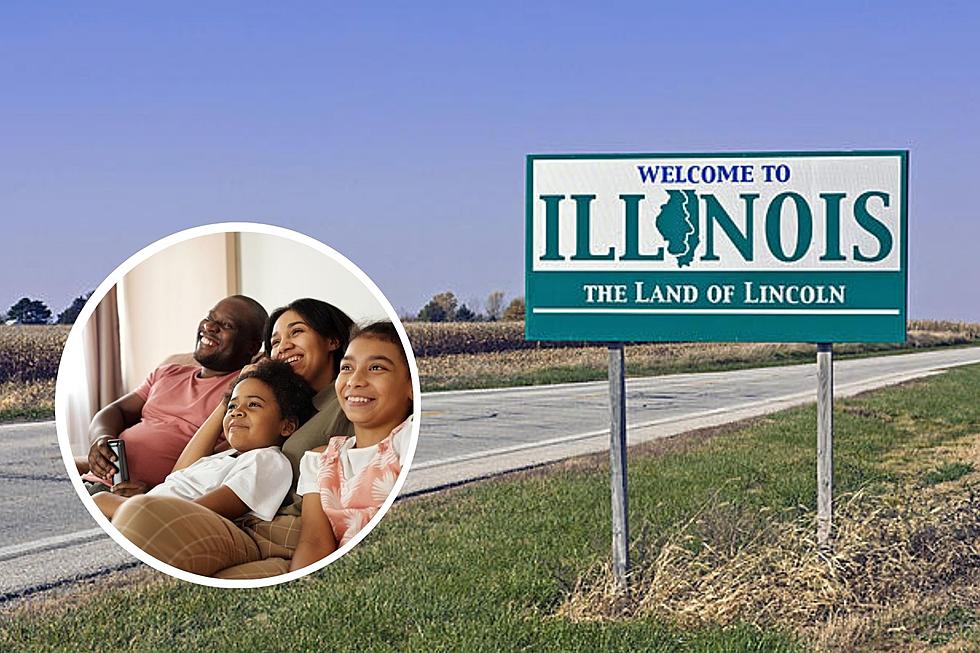 Illinois Ranked as the 2nd Best State in America to Raise a Family
wellesenterprises
When I saw this I thought "Illinois haters are gonna be pretty upset."
That's because, after all of the hand wringing about education, crime, and taxes in Illinois, it seems it's not all that bad living in The Land of Lincoln.
Maybe it's a good example of "the grass is always greener on the other side," but it appears we should be glad we live in Illinois.
Zencare examined "8 environmental factors that influence mental health, from the cost of living to divorce rate, to see which states rank best for your family's mental health."
While New Jersey was ranked as the very best state to raise a family, Illinois was not far behind, 2nd overall.
Zencare on Illinois:
This state offers a range of living opportunities from bustling cities to rural areas surrounded by lakes and parks which can help you and your family to get away from it all. In Illinois, housing rent is consistently lower than the national average. Mental health care ranks towards the middle of our list for Illinois, but a low divorce rate, easy access to hospitals and parks help this state move to second place.
Illinois was only one point from being #1 overall, getting outscored by New Jersey, 122-121.
Illinois also didn't take the top spot in any of the eight different metrics measured by Zencare, it did rank in the top 10 in low divorce rate and overall diversity.
Wisconsin also did well in this study, ranking 6th in the US.
What do you think? Is this study legit?
25 Worst Places to Live in the State of Illinois
Using real stats from the FBI and the Census' American Community Survey these are the worst places to live in Illinois
The 25 Best Rockford Restaurants for Cheap Eats According to TripAdvisor
Hungry but don't want to break the bank? Check out these places for the best cheap eats in Rockford.
20 of the Best Day Trips to Take From Illinois
More From Rockford's New Country Q98.5