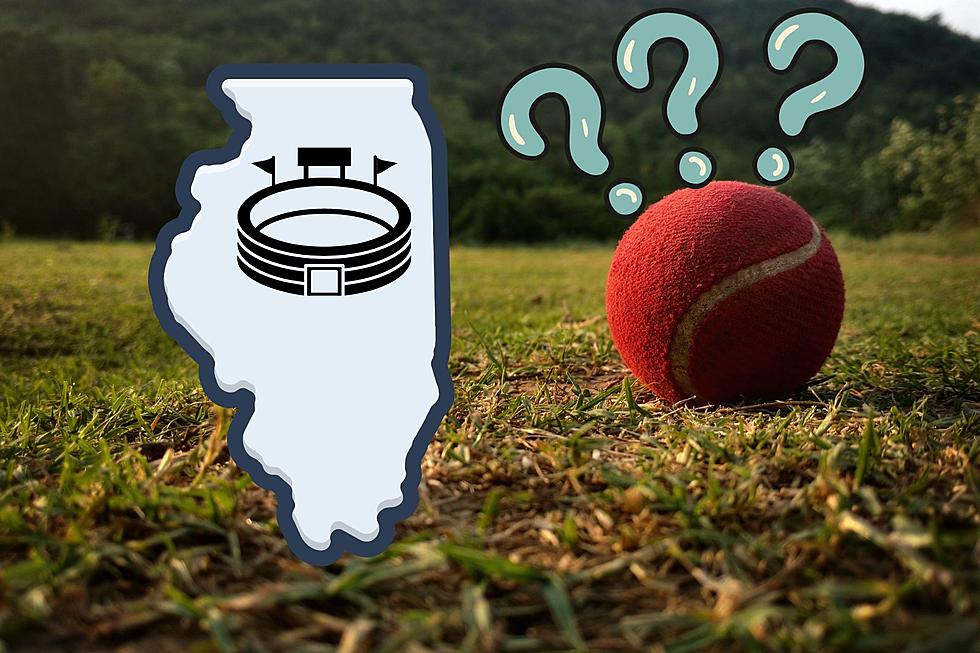 What Illinois Town Just Proposed a 24,000 Seat Cricket Stadium?
Canva
While most of the state is talking about which community may be the home to the Chicago Bears' next big football stadium, there's a completely different sport that is surging in popularity and considering its own complex in the suburbs.
It's Already The World's 2nd Most Popular Sport
It's not basketball, baseball, or American Football. And only soccer can claim that it has more worldwide fans than the game of Cricket. According to SportsMonkie, Soccer has 3.5 Billion fans worldwide, and Cricket has 2.5 Billion.
In comparison, basketball is third with 2.2 Billion fans around the world. Globally, table tennis is more popular than baseball and American football, according to SportsMonkie.
Cricket popularity is mainly in Asia, Australia, and the UK, but cricket has been steadily gaining popularity in America, with many states making it an official high school sport. Illinois has recently considered adding Cricket to its official high school sports roster.
Construction of Cricket Stadium Could Begin This Year (2023)
According to the Chicago Tribune, the complex would be built in four phases and is being funded by Chakra 360 which is owned by Paresh Patel who wants to bring the development to his town of Oswego,
A restaurant and hotel are also being proposed on the site which is currently a 33-acre vacant property that's located at Tuscany Trail and Orchard Road in the Village of Oswego, according to the Tribune.
Officials from the Village of Oswego Want Estimate on Cost
City officials are asking the developers to get a more accurate estimate on the cost of building the project before a potential vote happens, and there has been some opposition from Oswego residents, according to the Tribune story.
Residents are worried about traffic congestion on game days when roads are already overloaded, and like the Wrigleyville neighborhood, some are worried about noise and lighting issues that the stadium could cause.
To read more about the proposed Oswego Cricket Stadium, CLICK HERE.
LOOK: The best minigolf in every state
Using 2022 data from
Tripadvisor
,
Stacker
compiled a list of the highest-rated minigolf courses in all 50 states including Washington D.C.
TACKLE THESE: Check Out the Best Uniforms In Each NFL Team's History
More From Rockford's New Country Q98.5