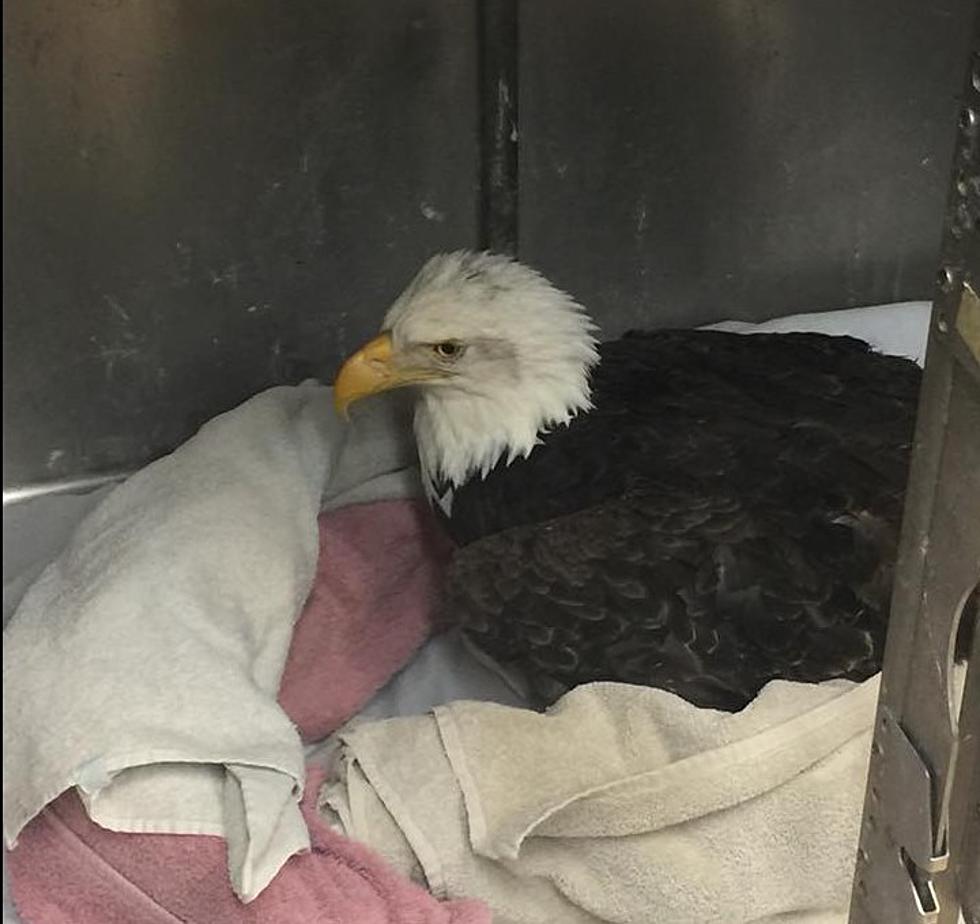 Hoo Haven Needs Help Treating Several Injured Bald Eagles
Facebook; Hoo Haven Events
Last week Hoo Haven Wildlife Rehabilitation and Education Center in Durand received a bald eagle who had been spotted falling out of the sky several times in Sterling, and the medical bills to treat the sick bird are piling up fast.
Karen Herdklotz, Hoo Haven's Director, recently told SaukValley.com that they have determined that the eagle, who they call "Golden Warrior", is suffering from lead poisoning, and that the treatment is extensive:
He is still under chelation treatment and being tube-fed, but is looking much more bright-eyed. Saturday was the first day he was seizure-free. Sunday, he was standing for the first time. I offered him some fish, but he wasn't ready yet
Golden Warrior may be showing signs of improvement, but he is not out of the woods yet, and he is not the only bald eagle Hoo Haven is currently caring for.  It costs a lot of money to rehabilitate these amazing eagles, and Hoo Haven desperately needs the public's support.

If you would like to make a donation now to help Golden Warrior and all the other amazing wildlife at Hoo Haven, please visit hoohaven.org or call 815-629-2212. You will also want to mark your calendar and buy tickets now for their wine tasting event happen on April 5th at Prairie Street Brewhouse in Rockford. You can get more details on the event right here.
More From Rockford's New Country Q98.5