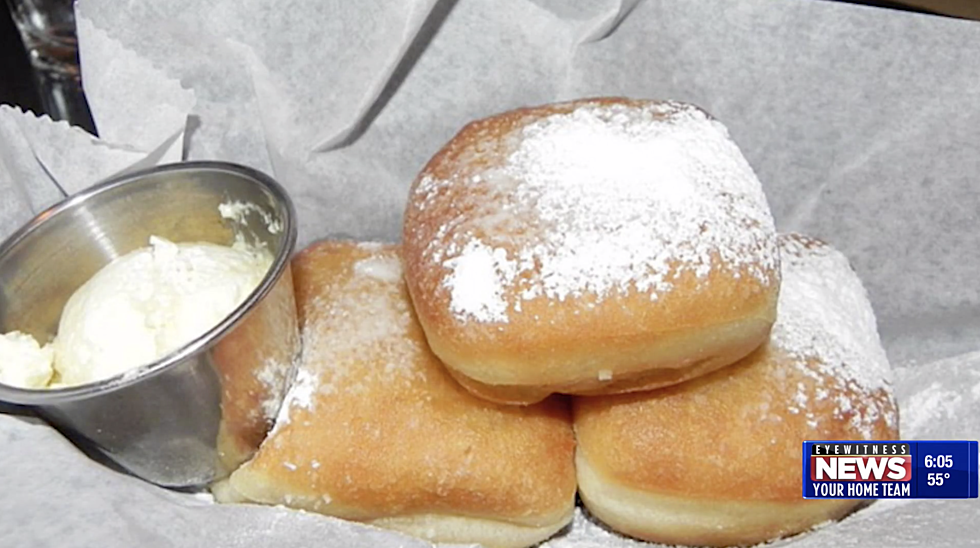 Hoffman House Will be Selling Their Fried Bread Next Week
Credit WTVO
I am the ultimate sucker for bread and butter. Any form, I don't discriminate against carbs.
But bread and butter for a good cause is a whole new level of awesome. The Hoffman House will be selling its fried bread on Wednesday (4/29) to help local non-profits. Part of the proceeds will go to the United Way of Rock River Valley's COVID-19 Emerging Needs Fund.
The fried bread will be available at 7550 E State St from 9 a.m. to 3 p.m. for $10. The bread will only be available for curbside pick up.
I mean ... come on. You know you need some of this deliciousness in your life -
According to WTVO, here's some of the programs the United Way has already helped -
The United Way has already given out one round of grants.

Some of the beneficiaries include the YMCA of Rock River Valley, which received $2,600 to help provide healthcare for first responders, health care workers, and other essential employees. The Rockford Rescue Mission also benefited, receiving $10,000 to purchase new, germ-resistant mattresses.
So grab some bread and butter for a good cause next Wednesday.
The Quickest Celebrity Engagements
More From Rockford's New Country Q98.5