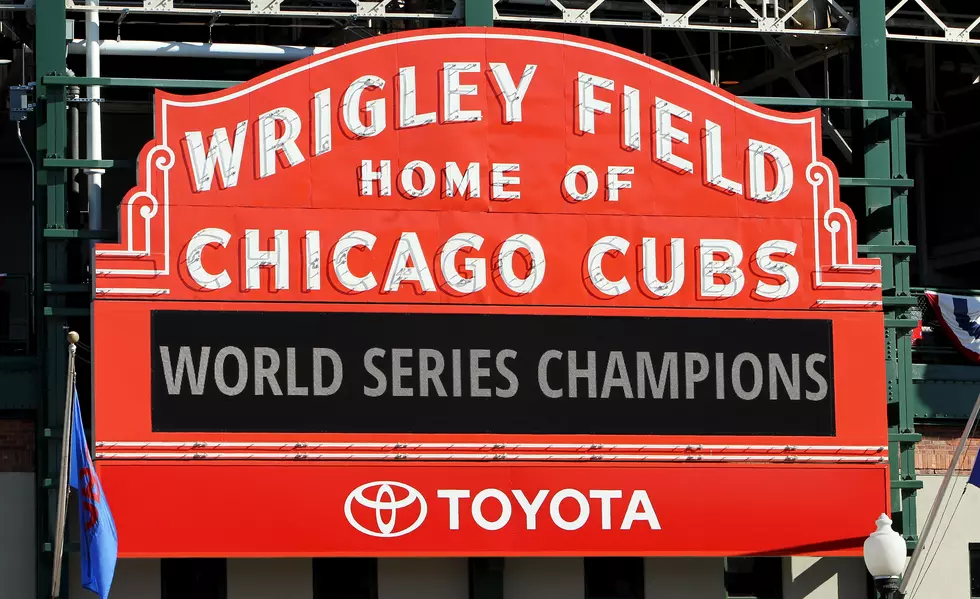 Here's Your Chance to See Pieces of The Cubs Worlds Series on Display
Getty Images
Here's your chance to relive the Cubs World Series win all over again as pieces from last year's win go on display marking a place in history!
The items have been made a permanent fixture in the "Crossroads of America" exhibit that opens this Sunday, September 17th.
The items for viewing include:
• A World Series baseball, fouled off by the Cubs' Kris Bryant on a pitch from the Cleveland Indians' Corey Kluber in the third inning of the first game.
• Bleacher seats from Wrigley Field.
• A Ben Zobrist jersey worn in the third game and his hat from the clinching seventh game. (DNAInfo Chicago)
This is so awesome the Cubs World Series win will be forever remembered and never forgotten. To be honest, who would in their right mind could ever forget it.
Now there's aplace you can go and take your kids to, to pridefully look at those long and hard fought items that finally broke the 108 year old curse.
By the way, to see these things whether you go this Sunday on opening day or later here's when the museum is open and the costs:
"The museum is open noon-4 p.m. Sundays, 9:30 a.m.-3 p.m. Mondays and Wednesdays-Saturdays, 9:30 a.m.-7 p.m. Tuesdays. Admission is $16 for adults, $14 for seniors and older students, free for children 12 and younger."
I want to go see this. Don't you?
More From Rockford's New Country Q98.5