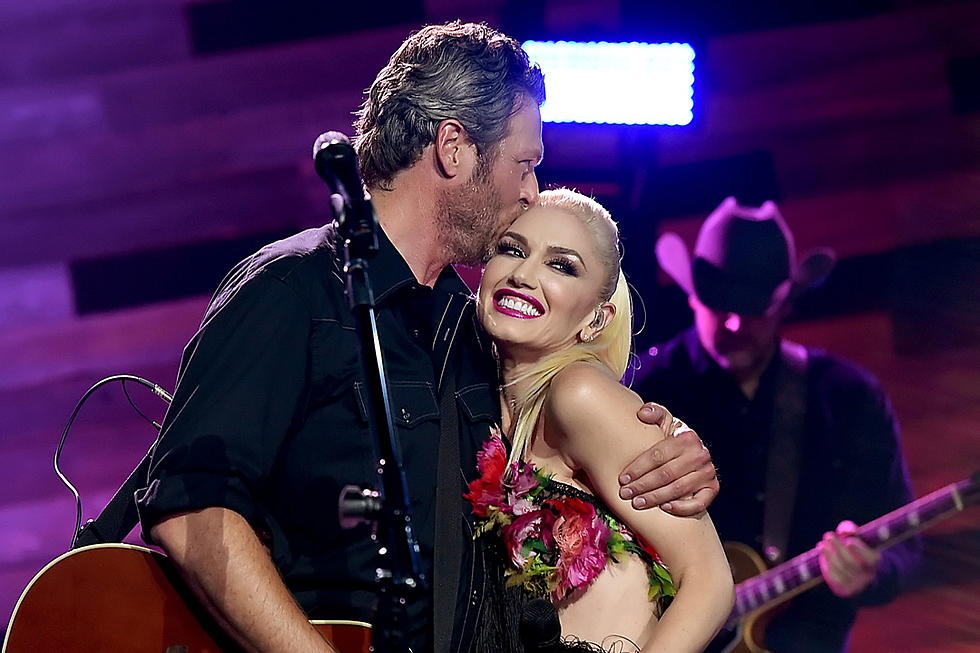 Blake Shelton to Gwen Stefani on Her 50th Birthday: 'I Love You So Much It's Actually Stupid'
Kevin Winter, Getty Images
A pop superstar, Voice coach and famous girlfriend of fellow Voice alum Blake Shelton—yes, we are talking about Gwen Stefani—celebrated a milestone birthday on Thursday (Oct. 3). The singer turned 50, and her boyfriend took to Twitter to give his girl a proper shoutout for all the world to see.
"I love you so much it's actually stupid," Shelton wrote. "And possibly illegal in the state of California." Stefani is a native of Anaheim, Calif., which is best known for being the home of family-friendly national treasure Disneyland, so perhaps Shelton could be right, depending on what he has in mind.
Based on Stefani's Instagram stories, too, Shelton went for over-the-top everything, gifting her with a huge bouquet of flowers and enjoying a birthday dinner with the family which included a staggering number of desserts. "Toooooooo much pie I'm going to be fat in Vegas sorry," Stefani captioned a story of Shelton opening up one of many pastry boxes.
The pair have enjoyed almost four happy years together, having met on the set of The Voice in 2015 while both struggling with very public divorces (Shelton from fellow country star Miranda Lambert, Stefani from alt-rock frontman Gavin Rossdale).
While many were surprised, and continue to be surprised, that the unlikely pair are so content together, Stefani says it was meant to be. In an interview with the Today Show on Sirius XM, Stefani tells the show's host Hoda Kotb, "This is the most what I thought love was supposed to be. And it's the most pure in the sense that it's all the storybook of love. The giving and the receiving, it all feels very even.
"It's pretty magical and I feel really blessed. I feel like I'm bragging when I talk about it, and I am, because I'm so lucky, and it was so unexpected."
Stefani has recently returned to The Voice to fill the empty seat Adam Levine's unexpected departure left, joining coaches Shelton, John Legend and Kelly Clarkson for Season 17. She's also going to be working off all that pie with her residency at Planet Hollywood in Las Vegas which extends into the first week of November.
Blake Shelton Fans Will Really Love Riley Green!
Here Are the 10 Most Successful Country Singers from The Voice:
More From Rockford's New Country Q98.5