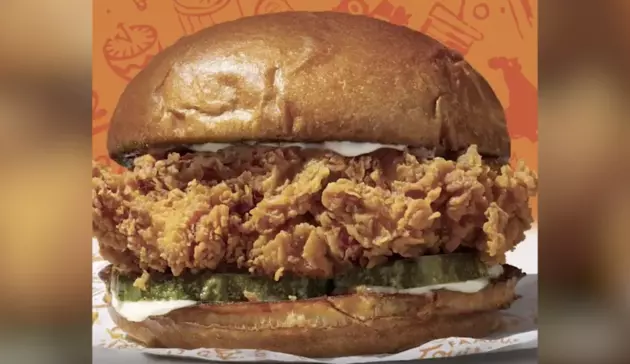 Get a Free Popeyes Chicken Sandwich in Rockford This Week
Mashed via YouTube
Here's the thing ... if you haven't tried the famous Popeyes Chicken Sandwich, you probably want it.  And if you have tried it, you probably want it. AKA either way you want a Popeyes Chicken Sandwich. How about a FREE Popeyes Chicken Sandwich? DUH!
Well, January 13-January 19 you can. According to Delish -
From January 13 to January 19, you can avoid all lines and get a Popeyes chicken sandwich combo meal free of charge. It's as simple as ordering $20 or more from Popeyes through the Doordash app. Host family dinner, call up your squad, or have date night on you this week...so you can reach the minimum spending amount needed to get this exclusive offer.
So it's not exactly a free sandwich, because you have to buy a minimum order. But let's be honest, who doesn't want a full on family feast when you're ordering from Popeyes? So how does it work? Delish details -
Once you have $20 or more in your shopping bag, enter the promo code 'CHICKENWINNER' at checkout. This code will get you a free chicken sandwich combo meal for zero dollars and zero cents. Seriously.
Like I said though, it's only happening until January 19 so get it while it lasts. You can start that delicious order here.
More From Rockford's New Country Q98.5