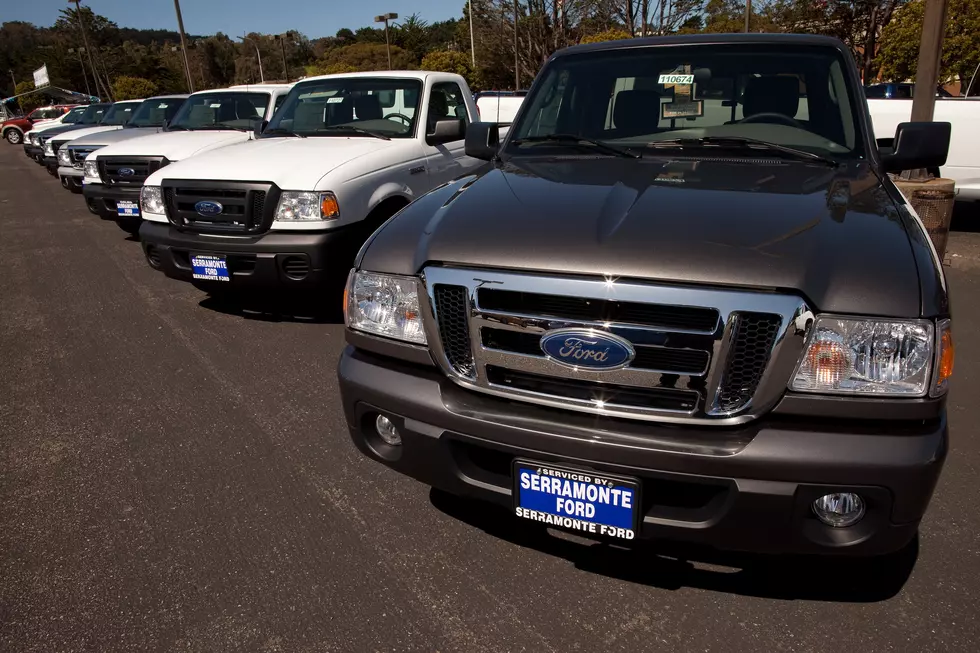 David Paul Morris, Getty Images
The Ford Motor Company has just issued a recall on nearly 391,000 Ranger pickups. But there will be more. Many more. Here's why.
If you own a Ford Ranger, it's just been recalled because the driver's air bag inflators can explode with too much force and cause injuries or death.
The recall covers trucks from the 2004 through 2006 model years in the U.S. and Canada.
According to WREX TV-13, "The government says automakers will recall another 5 million vehicles equipped with faulty inflators made by Takata Corp. of Japan. Some of the recalls are because of the crash that killed Knight, with the rest due to air bags failing in lab tests.".
In all, the Takata inflator recall will grow to over 24 million vehicles since they now are found in 14 auto and truck maker vehicle brands.
The National Highway Traffic Safety Administration says the number of recalls is likely to expand further and will be massive.
If you own a Ford, be on the lookout for a recall letter starting around the week of February 22nd. According to WREX TV-13, "Ford says customers can find out if their trucks are included by going to Ford.com and clicking on "safety recalls." Then they can enter their vehicle identification number to check".
Until then, drive carefully and be safe out there.
More From Rockford's New Country Q98.5