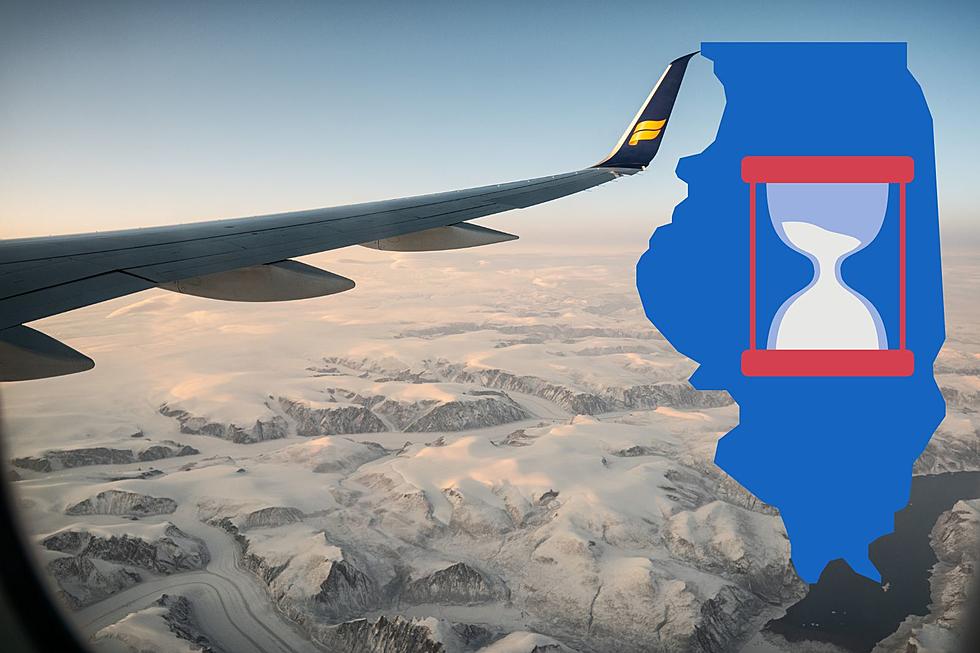 Flying Out of Illinois? Here's Absolutely The Last Day to Get Real ID
Canva
It's been several years now since they first gave us the deadline when we would absolutely, positively need a Real ID to fly in the United States.
And then they pushed the date back to give everyone more time to complete the process. And then COVID, so they pushed the date back again, and again.
Why are they changing from a regular driver's license to Real ID for flying?
According to the Department of Homeland Security, the Real ID Act was passed more than 18 years ago and was put in place to set a federal standard in identification.
The REAL ID Act, passed by Congress in 2005, enacted the 9/11 Commission's recommendation that the Federal Government "set standards for the issuance of sources of identification, such as driver's licenses." The Act established minimum security standards for license issuance and production and prohibits certain federal agencies from accepting for certain purposes driver's licenses and identification cards from states not meeting the Act's minimum standards. -DHS.gov
What is the deadline to get my Illinois Real ID before I'm unable to fly?
If you don't have a valid U.S. passport, you will need a Real ID to get on a domestic flight, be granted access to secure federal buildings, and get onto military bases as of May 7, 2025.
If you don't fly, visit military bases, or try to access secure federal buildings, then you won't need a Real ID for identification.
How do I get a Real ID in Illinois?
There are 5 steps in the process to receive your Illinois Real ID, according to the Illinois Secretary of State.
Visit an Illinois Secretary of State facility to have your photo taken and complete any required exams. CLICK HERE to find the facility nearest to you.
Provide proof of identity. A U.S. Passport, certified U.S. birth certificate, and permanent resident card are among the items that will be accepted.
Proof of Social Security number (card, pay stub, W-2)
Two current residency documents (utility bill, rental agreement)
Proof of signature (credit/debit card, canceled check, current Illinois driver's license)
You'll receive a temporary ID at the facility if all documentation is complete, and a permanent Real ID will arrive in the mail within 15 days, according to the Illinois Secretary of State.
LOOK: Stunning vintage photos capture the beauty of America's national parks
Today these parks are located throughout the country in 25 states and the U.S. Virgin Islands. The land encompassing them was either purchased or donated, though much of it had been inhabited by native people for thousands of years before the founding of the United States. These areas are protected and revered as educational resources about the natural world, and as spaces for exploration.
Keep scrolling for 50 vintage photos that show the beauty of America's national parks.
LET'S GO: The most popular historic sites in America
More From Rockford's New Country Q98.5