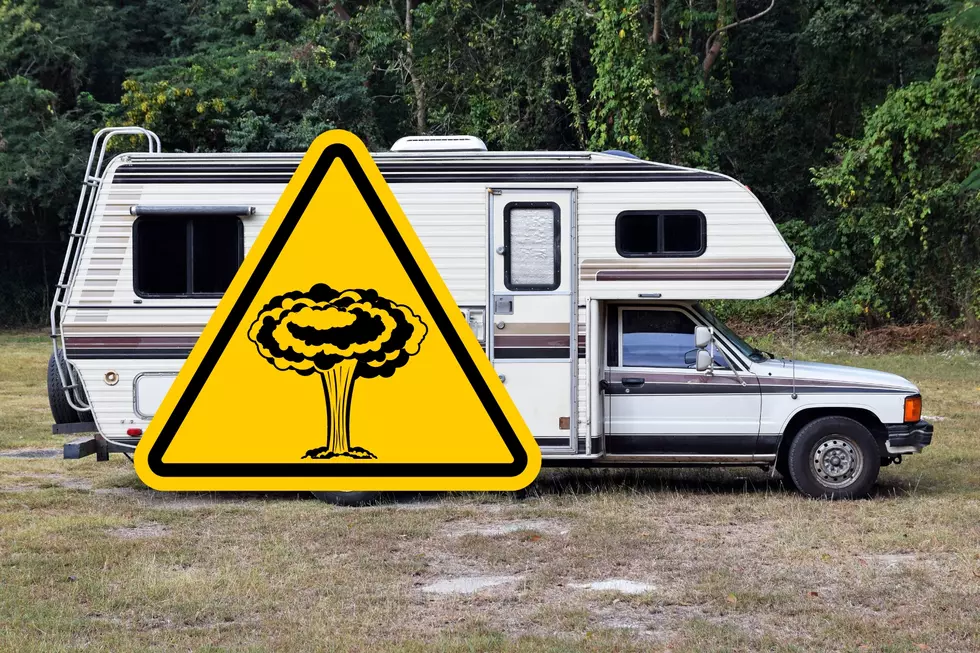 Did This RV Purchased In Illinois Come With A Big Explosive?
Canva
There's something special about buying a relic and making it your own. Not only is it cool to own a piece of the past but turning it into something through the work of your own hands brings a sense of pride and accomplishment.
This certainly applies when refurbishing a vehicle for future use, which is the case for someone in Illinois who bought an RV in the 1980s. The owner knew some tenderness, love, and care was in store but what was inside that they did not expect.
Someone purchased this RV in southern Illinois with plans to renovate it. With the rising costs of motorhomes and campers, buying old and making it new again with your own blood, sweat, and tears might be more cost-effective.
It's safe to assume work would need to be done before the RV would be ready to roll at 100%, based on a photo the new owner shared on Reddit.
Work needed to be done, that's evident. While giving the RV a look-over the buyer didn't spot anything unexpected, initially. There were a few items inside that I think are a little strange, like a few crossbows and "other contraptions," according to his post on Reddit.
Wait, Is That A Bomb?
The person who purchased this RV noticed something he hadn't during the first walkthrough. It seems like quite a big oversight.
I'm scared to move it because it looks like something that can explode lol
Here's the object found inside the RV, and untouched.
Several comments within the thread are very similar in that it's some sort of explosive. Many of the fellow Redditors believe it's a UXO.
It includes sea mines or shells used by the Navy, mortar bombs, mines, artillery shells or hand grenades used by the Army; bombs, rockets or missiles used by the Air Force; and many other types of ammunition and explosives including training munitions.
The question in the original post n the subReddit, What Is This Thing, has not yet been officially answered, as of this article.
LOOK Inside This Vintage Illinois Fire Department Extrication Vehicle from the 1970's
This unique vehicle was listed on Facebook Marketplace in December 2021.
33 Allegedly Haunted Dolls on eBay Listed by Illinois Sellers
More From Rockford's New Country Q98.5