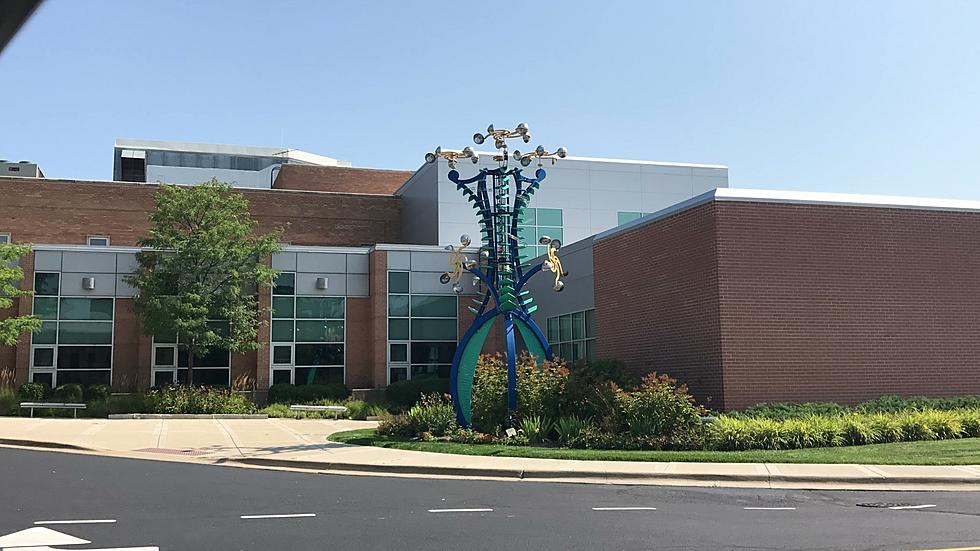 Discovery Center Museum Is Extending Hours for Spring Break
JB Love|Townsquare Media
Rockford Public Schools will be on Spring Break the week of March 22 - 26, and my family was supposed to be embarking on a Disney Cruise we had planned since the end of 2019. My kids understand that the 'virus' has messed up life plans big time, so they took the news of our cruise cancellation surprisingly well, but the big problem of what to do now still looms over us.
We have the time off, and we're not ready to go on a full-fledged vacation yet, so when I saw that Rockford's Discovery Center Museum is extending its hours for Spring Break, I was able to add that to our fun-things-to-do list.
Discovery Center Museum's temporarily expanded hours will be:
Monday, March 22 – Sunday, March 28: 9:30-11:30 am; 12:30-2:30 pm & 3-5:00 pm
Monday, March 29-Thursday, April 1: 10:00 am - 12:00 pm and 2:00 - 4:00 pm
Friday, April 2 – Saturday, April 3: 9:30-11:30 am; 12:30-2:30 pm & 3-5:00 pm
Sunday, April 4: Closed
Advance reservations still need to be made at discoverycentermuseum.org or by calling 815-963-6769, and thanks to their new Hot Wheels Exhibit, spaces will, and are, filling up fast!
If you haven't visited the Discovery Center Museum since the pandemic began please know all guests ages 5 and older need to wear face masks, ( and are strongly encouraged for children younger than 5), and staff will be conducting temperature checks and health screenings before entering the museum. Discovery Center Museum also uses the time in between visitor sessions to thoroughly clean and sanitize the exhibits, so your family can feel confident that safety is their utmost priority!
14 Of The Craziest Pizzas You'll See At Dimo's
More From Rockford's New Country Q98.5