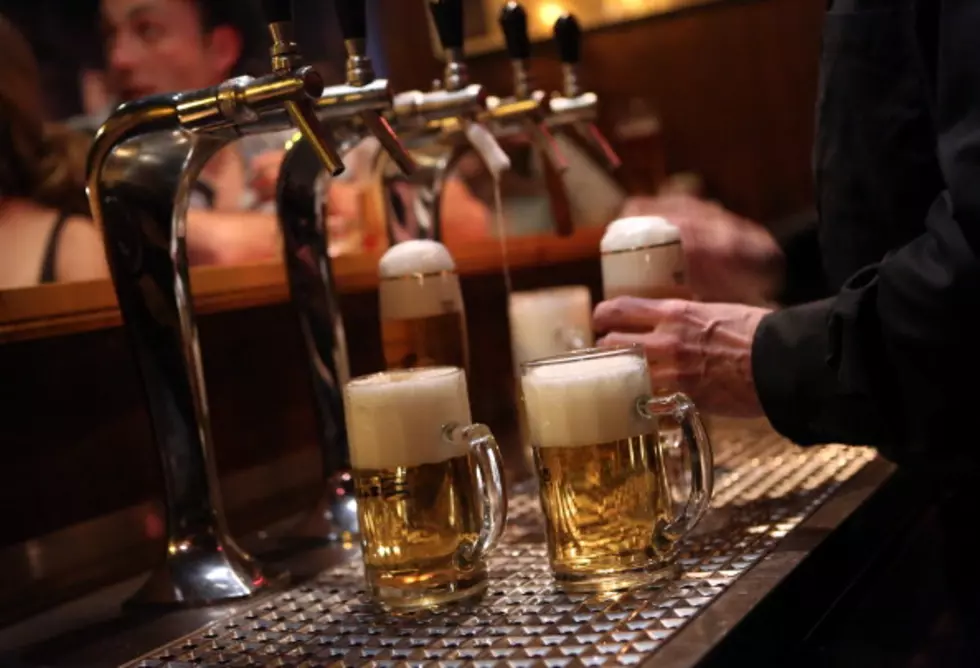 Chance To Win Your Own Backyard Dive Bar From Miller Beer
Getty Images
Miller High Life Beer is giving you an opportunity to win your very own dive bar for the backyard.
Just to let you know, this is a no-judgment zone. You may have been spending a lot of 2020 boozing it up. There's a lot to take in, so it's understandable Don't worry, you're not alone. Also, a lot of that drinking might be at home. I don't blame you. It just seems like a good idea at this point.
There's a huge difference between going to a bar to party or hanging out at your crib. There are pros and cons to both. What if I said you could do both. You could have your very own bar at your house. Now, I've got you thinking. Well, that would be great but my significant other would never allow that in our house. I've got an answer for that. How about in your backyard? I already know your next thought. How can I afford that? Well, you don't have to because it's free. Seriously, you can win a backyard dive bar.
'One lucky fan has the chance to win their own backyard dive bar valued at $10,000 from Miller High Life this fall. The brewery says people 21 years or older can get their name in the hat by signing up online. Entries will be closed Sept .22 and winners will be announced shortly after."
If you're concerned about the term "dive bar," don't. It's a term of endearment. Check out my explanation, HERE.
The grand prize includes...
Sticky floors, duh
An actual bar with Miller High Life tap handles
Quirky bar stools
A popcorn machine
A spot for a bouncer if your neighbors try to crash your bar
All the wood paneling you could ever want
The dimmest of lighting
Quirky High Life artwork
Doors that open completely to allow for patio season in the winter for those unexpected 60 degree days
Enough beer to live the high life from your own yard for the rest of 2020
To register for a chance to win, HERE.
---
Video: Steve Hackett Discusses His New Book A Genesis In My Bed
26 Classic Rock + Metal T-Shirts Everyone Has Owned at Some Point
More From Rockford's New Country Q98.5