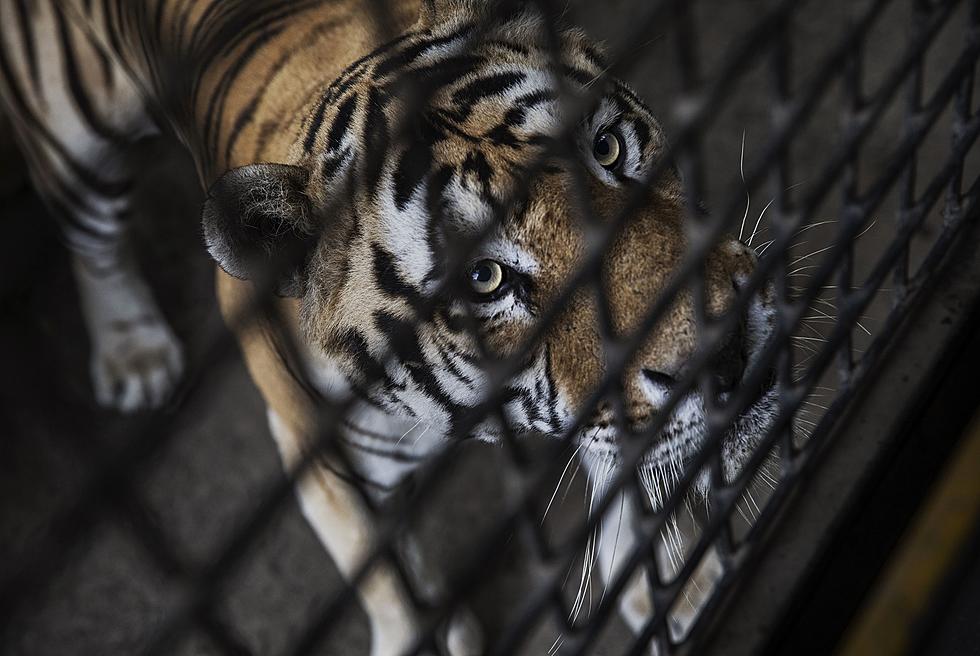 Cedar Rapids Man Pounces on "Tiger King" Opportunity
Kevin Frayer, Getty Images
Cedar Rapids native Jeff Johnson is getting into the tiger business. Well, sort of.
Johnson and his company, USA Entertainment, have created a once in a lifetime live show that features stars from the Netflix documentary Tiger King. It will be a show that will tour the country in 2021.
Johnson told me, "After watching the Tiger King documentary, I immediately thought I have to put together a live tour. And I knew the key was getting members of the cast who can work together and that are interesting and likable to the public."
Johnson is calling it, "Uncaged, the Untold stories from the cast of Tiger King!"
The show will feature a 60 to 70 minute moderated discussion that will include never before seen videos, photos, and no holds barred stories. The cast will also interact directly with the audience by participating in a question and answer session for about 30 minutes.
There are no confirmed dates right now, but like I said, the show is being sold as we speak to promoters all over the country. I asked Johnson if Cedar Rapids will be on the list. He told me, "I would love to kick this off here in Cedar Rapids. I've talked to a couple of venues and we're hoping it will happen. This would be a perfect place to kick off the tour."
Johnson told me there are so many things that weren't covered in the documentary. He went on to say, "What's cool with the live show, is that you'll hear first hand, the behind the scenes truth from those that lived through the mayhem that became Tiger King,"
If you ask me, this sounds pretty damn cool. I'll admit, I watched the show. It was very disturbing, but I kept watching until it was over. And I wasn't the only one.
According to Nielsen, Tiger King was viewed for a cumulative 5.3 billion minutes over one week. Newsweek said the series was seen by 34.3 million unique viewers in the first ten days it was released. This show is a hit and people want more.
Best of luck to Johnson and the team. This will be an exciting project for them and I hope it does well. I do have a feeling they are in for an interesting ride with this thing.....to say the least.
Iowans Show Off Their Pups For National Rescue Dog Day
More From Rockford's New Country Q98.5