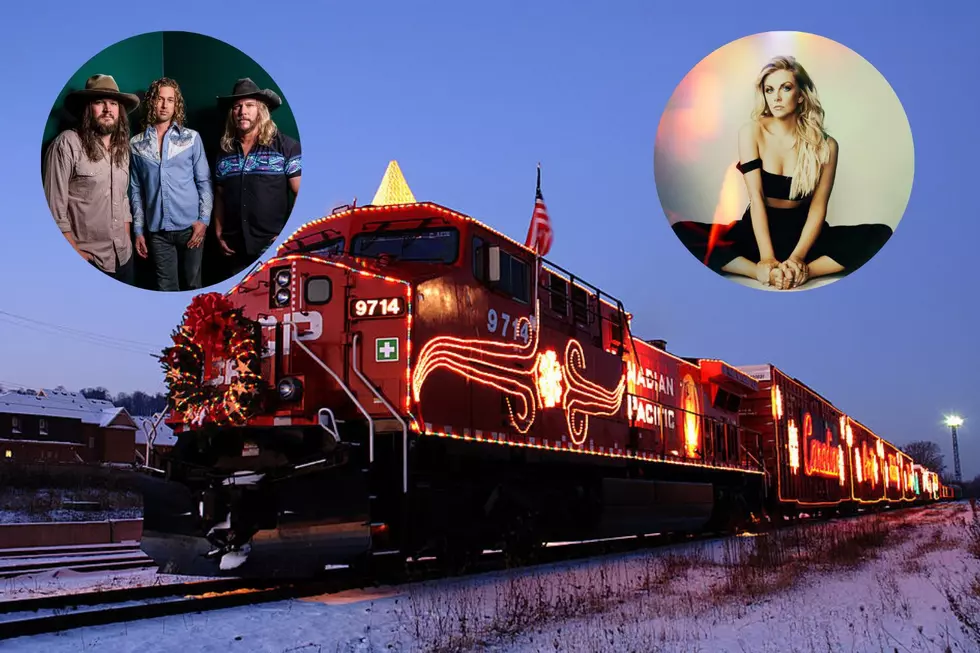 Canadian Pacific's 2022 Holiday Train Is Coming to Illinois
Canadian Pacific, Linsday Ell, Texas Hill via Facebook, Canva
After being derailed for 2 years by COVID, the 2022 Canadian Pacific HolidayTrain is ready to hit the tracks again, and it's bringing some major Country star power with it!
The Canadian Pacific Holiday Train
Just under 7 years ago, when my oldest daughter was only 2 years old, my Mom and I took her to see the Canadian Pacific Holiday Train stop in Byron, Illinois. Until that time, I had never heard about the Canadian Pacific Holiday Train before, so I wasn't sure what to expect. Would it just be a train decorated with Christmas lights? Will it be worth standing in the cold with a big group of people to see it? Well, I'll tell you this much, while the experience was only about 30 minutes long, it is something I can't wait to see again...it was so cool!
Here's a video I captured 7 years ago, to give you a little taste of what you can expect...
And now for the good news...
The Canadian Pacific Holiday Train is coming back to Byron on Saturday, December 3, 2022, and Lindsay Ell will be one of the performers on board!
We're Back! Holiday Train 2022 from Canadian Pacific on Vimeo.
Things to Know About Lindsay Ell
For those that don't know who Lindsay Ell is, she is a Canadian Country Pops singer that has really started to make a name for herself in America's Country music scene. Not only is she a great singer and performer, but she plays a mean guitar as well...even Keith Urban agrees!
Along with Lindsay Ell, Byron's Canadian Pacific Holiday Train stop will also feature a performance from Texas Hill, a band featuring 3 men you will probably recognize if you're a fan of 'The Voice' or 'American Idol...Casey James (from 'American Idol)',  Adam Wakefield, and Craig Wayne Boyd (Team Blake on 'The Voice').
Important Things to Know About the Canadian Pacific Holiday Train
The 2022 Canadian Pacific Holiday Train will be making several stops throughout Illinois this November and December, including Woodstock and Chicago, (see the complete schedule at cpr.ca). Canadian Pacific will also be collecting cash or non-perishable food donations to benefit local food pantries in each of the cities and towns they visit, so make sure to bring some money or canned goods when you stop by to see the show!
I'm looking forward to seeing you all on December 3rd in Byron!
Galena, Illinois: One of America's Very Best Christmas Towns
Wouldn't you know it, the most magical time of year also happens to be when this old-fashioned town looks its best.
Snowman's Reindeer Farm, in Canton, Illinois, is Full of Christmas Magic
Snowman's Reindeer Farm is a prime spot to experience the magic of Christmas in Illinois.
More From Rockford's New Country Q98.5