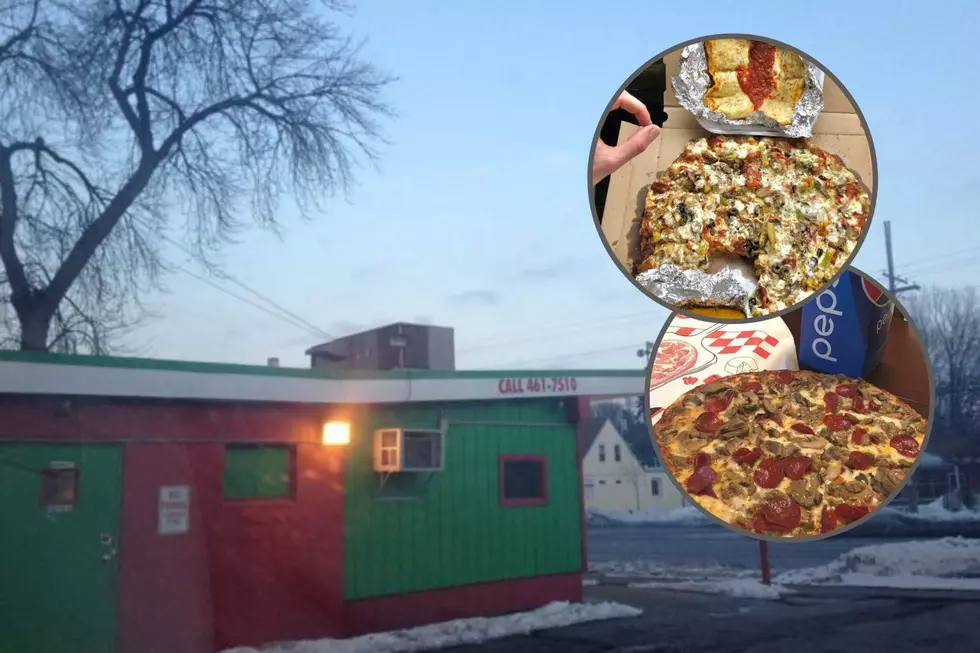 Wisconsin Restaurant Dubbed One of America's Best Hole-in-the-Wall Pizza Joints
Hup's Pizza via Facebook, Thadd S., Yelp, Kendra P., Yelp
The term "hole-in-the-wall" can be viewed as somewhat negative.
However, when I hear that word thrown around to describe a restaurant I immediately get interested.
Not sure if it's because I'm always looking for a great diner that is a bit off the beaten path or if it's just the way I grew up in the inner city of Chicago, but I love a great hole-in-the-wall restaurant.
First, it's never a chain, and second, it is a place that exists because the people who own it totally love that style of food.
I also believe that if money was no object their little restaurant would be a palace.
To be honest, I'm glad some of these joints take whatever dough they make and place it into their worker's pockets or improve the taste of the food.
So while looking at Cheapism's Best Hole-in-the-Wall Pizza Joints Across America, I was super stoked to find Hup's Pizza.
Hup's Pizza is no more than a little roadside shack on the north side of Milwaukee. Most of the building is for the busy kitchen, so the waiting area (if you can even call it that) is about the size of a phone booth, with one window where you order and pay.
This is the kind of no-frills dining I'm looking for and it appears Hup's delivers in just about every way possible.
Yelp reviewer Greg B. says about Hup's "the building itself may look small and a little sketchy, but damn, they have some of the best pizza around." Theresa B. added
"Hup's is definitely one of the best pizzas I have ever had!"
On the other hand, Pete P. called Hup's  "average at best" and "nothing great."
Looks like this is a job for me, or you. You'll do fine too.
You can check out Hup's Pizza in Milwaukee at 5400 West Hampton Avenue.
10 Pizza Joints in Illinois So Delicious You'll Be Asking for Seconds
Not all pizza is created equally. Here are 10 examples of some of the best pizzas that all taste just a bit different from the rest in Illinois.
10 Reasons Why Rockford Pizza Is The Best Pizza
More From Rockford's New Country Q98.5