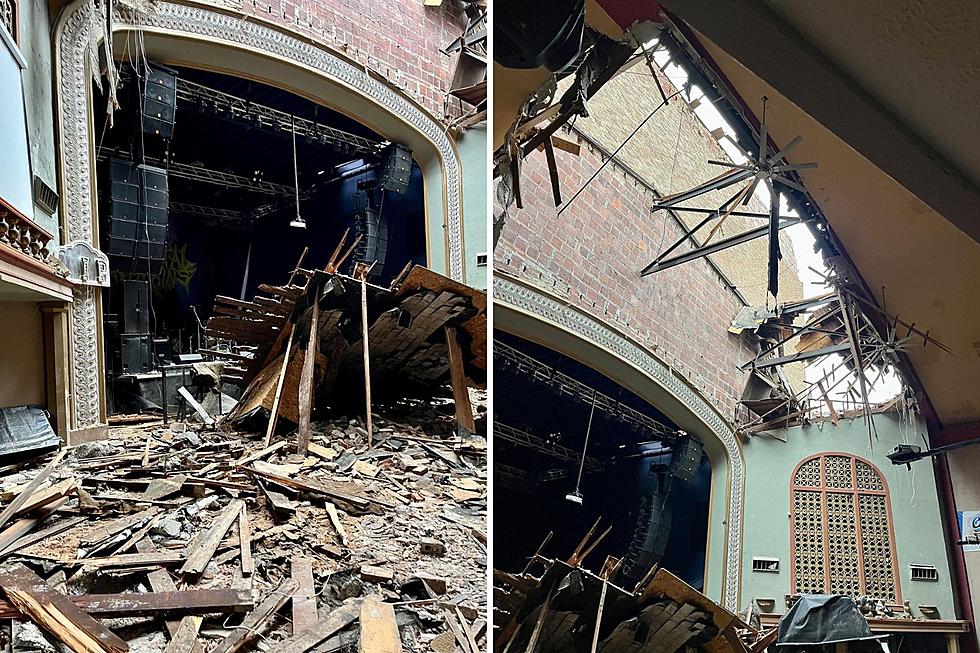 Illinois Residents Step Up to Help Restore Belvidere's Apollo Theater
Apollo Night Club via Facebook, Canva
Following the tornado that destroyed the Apollo Theater in Belvidere, Illinois, the owners have announced plans to restore it, but they need the community's help to get the job done.
A Devastating Loss for Belvidere
Exactly two weeks ago on Friday, March 31, 2023, a tornado tore through Illinois and left behind a path of major destruction and loss. Many Illinois residents are still cleaning up damage from the storm, but the community of Belvidere is also still mourning.
By now I'm sure you've heard that this tornado caused a roof collapse at Belvidere's Apollo Theatre while a concert was underway. The collapse injured 48 people and tragically killed a son, father, brother, and grandpa named Fred Livingston Jr.
Help Repair Belvidere's Apollo Theater
In 1997, the Martinez family brought Belvidere's Apollo Theater back to life with massive amounts of money and sacrifice, and I can only imagine how heartbreaking it was to see all their hard work destroyed in mere minutes.
Now that the dust has settled, and the destruction had been evaluated by their insurance company, Apollo's owners have realized two things; they need to restore the theater for their community, and their insurance payout will not cover the massive repair costs.
Since the collapse, The Martinez family has received an outpouring of support from the Belvidere community. Many people have expressed their desire to help, and the Martinez family has finally, and reluctantly, decided to accept it.
A GoFundMe has been started to help cover repair costs and to support Apollo's employees while the building is closed for renovations.
The GoFundMe campaign says in part;
Due to the insurance payout not meeting the financial cost that will take to restore the Apollo we are faced with this immense financial cost and need your help to reach it. Bringing the Apollo to life, back in 1997, took so much sacrifice from our family that watching this has been devastating but our biggest aspiration is to bring back the camaraderie that the Apollo brought to Belvidere.
The fundraiser has a lofty goal of $250,000 to reach, and as I write this the amount raised sits at just over $3200. Please consider making a donation today by clicking here.
KEEP READING: What to do after a tornado strikes
TIPS: Here's how you can prepare for power outages
More From Rockford's New Country Q98.5