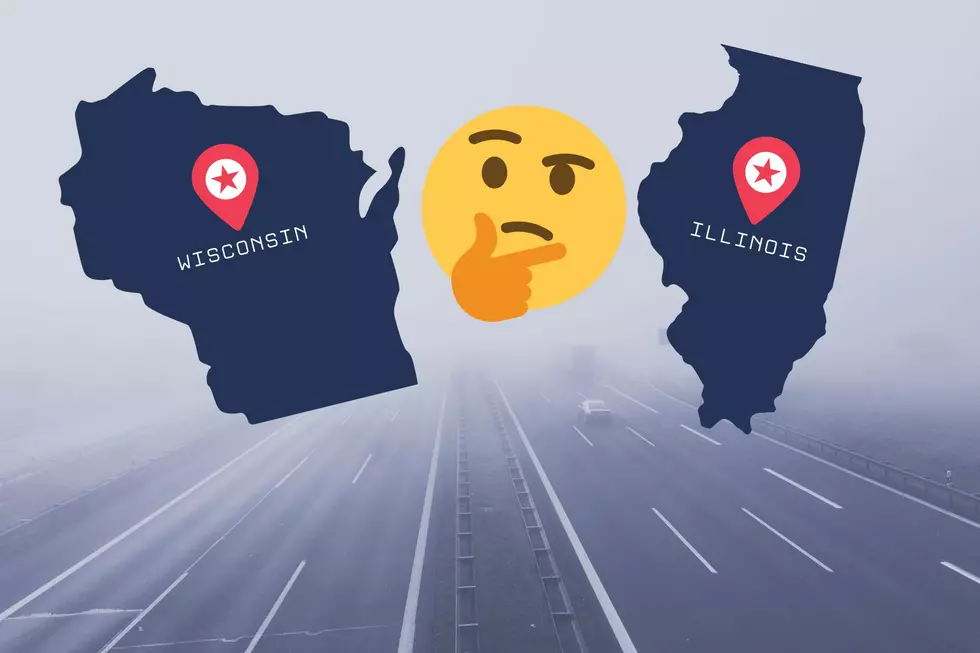 Where Do Illinois, Wisconsin Roads Rank on List of Worst in US?
Canva
When you drive between Wisconsin and Illinois there's really no need for a sign to let you know when you've crossed the Stateline, because the condition of the roads will let you know that you've arrived.
There's a new survey from Consumer Affairs that compiled data from several U.S. government agencies and ranked which states in America have the worst roads, and which have the best.
You may be surprised where the midwestern states ranked in this survey that took these 4 main factors into consideration when compiling the list:
Percentage of roads in poor, fair, and good condition.
Motor crash fatalities on roads per mile.
Amount spent per mile of road.
Vehicle miles traveled.
Wisconsin roads are worse than Illinois roads
According to the study from Consumer Affairs, their top 10 list of worst roads was based on "the roughness of the pavement and highway maintenance and safety budgets."
Wisconsin has the 5th worst roads in America (ranked 3rd worst in 2021) with 6 percent pavement roughness on rural roads, and 29 percent roughness on urban roadways.
The rest of the top 10 states with the worst roads in America:
Hawaii
Rhode Island
Louisiana
California
Wisconsin
Mississippi
Arkansas
Colorado
South Carolina
Iowa
Illinois ranked #13 for the worst roads in America with 6 percent roughness on rural roads and 21 percent on urban roads.
According to the study, these are the states with the best roads in the U.S. due to regular maintenance, significant budget for repairs, and because residents have "good things to say about the roads they drive on each day."
New Hampshire
Minnesota
Vermont
Alabama
Idaho
Kansas
Florida
Georgia
Nevada
Indiana
For the complete list of states with best and worst roads according to Consumer Affairs, CLICK HERE.
See the Must-Drive Roads in Every State
LOOK: Route 66's quirkiest and most wonderful attractions state by state
Stacker
compiled a list of 50 attractions--state by state--to see along the drive, drawing on information from historic sites, news stories,
Roadside America
, and the National Park Service. Keep reading to discover where travelers can get their kicks on Route 66.
More From Rockford's New Country Q98.5