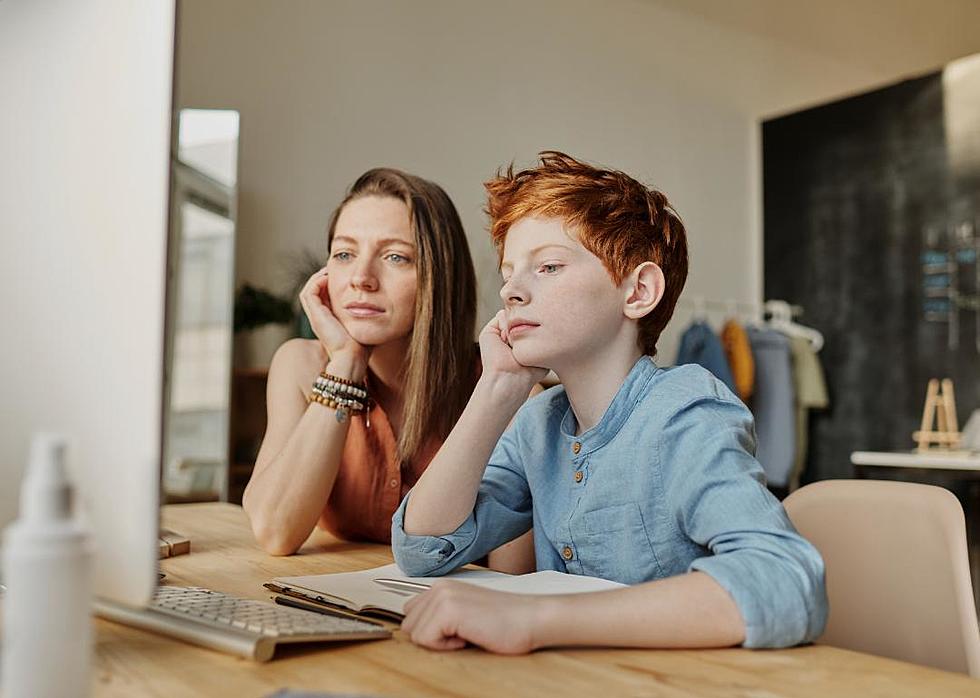 Am I The Only Parent Confused About Remote Learning in RPS 205?
Canva
As I told you before, my husband and I made the decision to send our daughters for in-person learning this Fall. That being said, perhaps I didn't pay enough attention to the remote learning option in RPS 205, because we received a phone call this morning from a Rockford teacher that completely blew my mind.
In short, this teacher told us that remote teachers will be working from actual classrooms or spaces this Fall, and that they will be streaming their classes live on Microsoft Teams during the school day. Here comes the part that threw me for a loop...when I asked this teacher how those live classes would work for families whose parents work and plan on doing the lessons later in the day, she basically said that won't be an option. If kids don't check in online during their designated class times, they will be counted absent.
What? From everything I heard and read from school leaders in RPS 205, I was under the assumption that remote learning schedules would be flexible to accommodate all families; did that just change?
About half of the district's students will learn online from home because their parents have concerns about potential exposure to the coronavirus. The other half will go to school in person either full time or part time with the other days online.

Teachers, on the other hand, whether they teach in a classroom with students present or teach students assigned to them online, will teach from a school or a school district facility every day.
Ok, that all makes sense to me and is on par with my expectations for remote learning in RPS 205. Then I saw this quote from Heidi Dettman, RPS 205's executive director of academics.in the RRStar article;
Teacher working hours are the same, the instructional day is the same, whether you're in person or you're remote. Just that balance of time and how much is on the screen and independent learning is what would vary."
Rockford School Board member Jude Makulec also told the RRStar that there is still a lot of confusion amongst parents about the flexibility of RPS 205's remote learning option, so he clarified it by saying this;
"I'm still correcting when I talk to parents that they can just do their learning whenever they want," Makulec said. "So everybody's learning at the same time. ... And none of our teachers are teaching from home.
Was I not playing close enough attention to the remote learning option, or did this new info throw you for a loop too? To me it sounds like a daily schedule overhall may be needed for many families who chose RPS 205's remote learning option.
Catch Lil Zim on 'Q98.5 Mornings with Lil Zim & JB' on Q98.5 from 6:00 a.m. to 10 a.m. Follow her on Twitter, Instagram, and Facebook
READ MORE: 50 resources to help you educate your kids at home
More From Rockford's New Country Q98.5