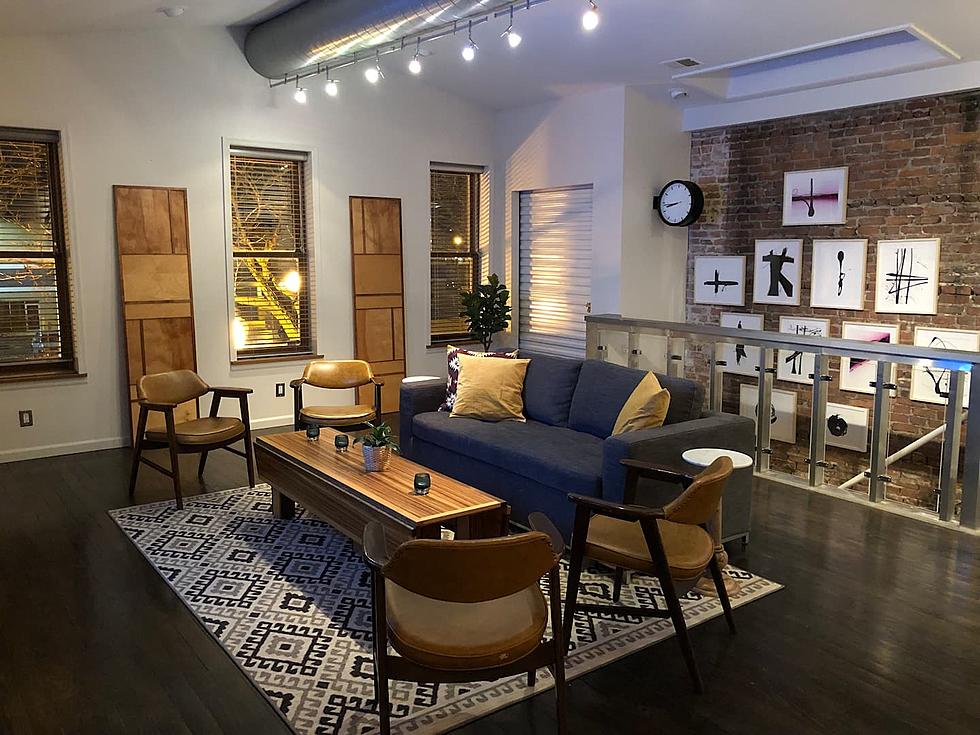 Host a Dinner Party at an Airbnb Above one of Illinois' Most Delicious Restaurants
Airbnb
is the season to treat yourself! And you know what's a great thing to do to treat yourself? A catered dinner party in an Airbnb. 
Last year was such a mess that for some reason I focused really hard on the holidays and made sure to feel festive and merry all day every day throughout December.
As we roll from Thanksgiving to Christmas... I don't know about you but I'm definitely feeling like I'm rolling everywhere after eating so much over Thanksgiving... I realized that since 2021 was actually a little better than last year, I'm not feeling so festive, yet.
So I'm planning to add something fun to every day in December to feel the holiday season, maybe you are too!
Here's a great idea - book a night at the Airbnb just above Abreo in downtown Rockford and throw a dinner party while you're there.
A night away from home is always fun but there's something extra special about staying in this particular Airbnb, you can arrange an Abreo-filled dinner party.
You know they have some of the most delicious food in the Stateline.
From cheese curds, to duck nachos, to crafty cocktails and inventive entrees, I'm sure you'll be feeling festive once you wine and dine in the Airbnb.
The space is called Jackson's Urban Retreat, and features one bedroom, two beds and a bathroom and looks so cute!
All-GIass Illinois Mansion Not Good if You Like Walking Around Naked
This house is a showcase for creative architecture, but it also gives me some strange vibes. It's hard to fake 'not being home' when a random visitor stops by.
LOOK: Things from the year you were born that don't exist anymore
The iconic (and at times silly) toys, technologies, and electronics have been usurped since their grand entrance, either by advances in technology or breakthroughs in common sense.
See how many things on this list
trigger childhood memories—and which ones were here and gone so fast you missed them entirely.
More From Rockford's New Country Q98.5