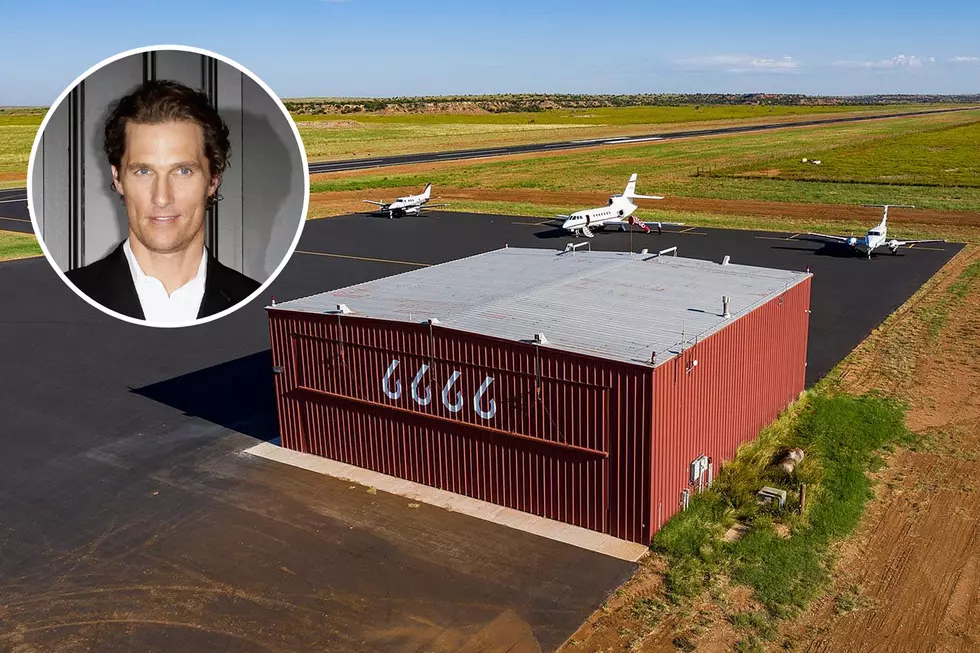 Is Matthew McConaughey Going to Head up the 'Yellowstone' Spinoff '6666'?
Chas S. Middleton and Son LLC/Andreas Rentz, Getty Images
The future of Yellowstone seems uncertain after reports this week that the show may come to an end after its current Season 5, but there's some good news, too. Matthew McConaughey is reportedly in talks to star in a new Yellowstone spinoff to replace the show — and Taste of Country's Dutton Rules podcast team have a theory about what it is.
Why Is Yellowstone Coming to an End?
According to Deadline, negotiations with series star Kevin Costner have stalled over a disagreement about scheduling. A source tells Deadline that Paramount Network has decided to end Yellowstone, possibly as soon as the end of Season 5, and move on to a new show.
Is Matthew McConaughey Coming to Yellowstone?
Not exactly. Deadline reports that McConaughey is "in negotiations" to star in a new show in the Yellowstone franchise that would replace the smash hit show as it leaves the air.
That's why, in a recent episode of Dutton Rules, the team speculated that McConaughey might actually be in talks to lead the upcoming spinoff 6666. Deadline reports that several of the other stars of Yellowstone would join him in the new show, and Yellowstone has already set up a scenario in which Jimmy (Jefferson White) has gone there for good, with Rip (Cole Hauser), Teeter (Jen Landon), Ryan (Ian Bohen), Walker (Ryan Bingham) and Jake (Jake Ream) are set to go follow the Dutton Ranch herd as they move to land leased from the 6666. Beth Dutton (Kelly Reilly) has also chosen to follow her husband, Rip, on the move — which means several of the most prominent cast members from Yellowstone are already in.
Of course, one thing that hasn't been clear is, what will be the draw for 6666? Yellowstone creator Taylor Sheridan has a history of casting giant-name movie stars as a way to draw attention and viewers to his shows, starting with Costner for Yellowstone. He cast Sam Elliott in the prequel, 1883, and Harrison Ford and Helen Mirren in 1923, which tells the next chapter of the Dutton saga. Matthew McConaughey is exactly in line with that casting philosophy — and his presence could also significantly increase the female demographics of the franchise.
On top of that, Sheridan actually co-owns the real-life 6666 ranch where the show will film, and he provides the horses for the show, so he has a significant stake in making the show as successful as possible. Casting McConaughey and continuing the Yellowstone saga in a new way is a great way to set that up for success.
Is It Official That Kevin Costner Is Out and Matthew McConaughey Is Coming to the Yellowstone Franchise?
No. Paramount Network has issued a very carefully worded comment that doesn't add much in the way of real information:
We have no news to report. Kevin Costner is a big part of Yellowstone and we hope that's the case for a long time to come. Thanks to the brilliant mind of Taylor Sheridan, we are always working on franchise expansions of this incredible world he has built. Matthew McConaughey is a phenomenal talent with whom we'd love to partner.
Of course, we can't discount that this all might be a negotiations ploy or a power move on the part of either Costner or the network:
So, where does that leave us? It seems likely that someone will yield and Kevin Costner will return for at least part of the second half of Yellowstone's Season 5, to wrap his character. It also seems likely that the show will end after those episodes. Representatives for Costner and McConaughey have not responded to media requests for comment, and Paramount Network has offered no further comment.
As part of Taste of Country's comprehensive coverage of all things Yellowstone, check out more of our Dutton Rules podcast on Apple Podcasts and Spotify.
PICS: See Inside the Historic Texas Ranch Where the New 'Yellowstone: 6666' Spinoff Is Filmed
The massive, historic Texas ranch where the new Yellowstone spinoff Yellowstone: 6666 is filming has sold for just under $200 million, and pictures show a property that is truly part of Texas history.
The 6666 Ranch — better-known as the Four Sixes Ranch — in Guthrie, Texas, dates back to 1870. The ranch centers around a 13-bedroom, 13-bathroom, 13,280-square-foot main residence, which is constructed of quarry rock that was hauled to Guthrie by wagon. The ranch also includes vast, sweeping fenced pastures, farmland, fenced-in pens for cattle, a more recent addition for horses, a water filtration plant that serves the ranch's water needs and more.
There are separate camp manager's homes in both the North Camp and the South Camp of the ranch, which encompasses nearly 225 square miles of land. Yellowstone creator Taylor Sheridan is part of a group of investors who recently acquired the property for $192 million, and he has been shooting his new show out there in recent months.
PICTURES: See Inside Kevin Costner's Spectacular Colorado Ranch
Yellowstone star Kevin Costner lives the ranch life when he's off the set of the hit show, too. The Oscar-winning actor owns a 160-acre ranch in Aspen, Colo., that's a spectacular getaway, complete with a main residence, a lake house and a river house.
The luxury retreat also features a baseball field, a sledding hill, an ice rink, multiple hot tubs and views of the Continental Divide. The ranch property comfortably sleeps 27 people, and it's currently available to rent for 36,000 a night.
You Can Rent a Cabin on the Ranch From 'Yellowstone' - See Pictures
The stunning Montana ranch that serves as the setting for the hit TV show Yellowstone offers cabins for rent, and the price includes tours of the set and ranch. Scroll below to see photos of the extraordinary property.
More From Rockford's New Country Q98.5