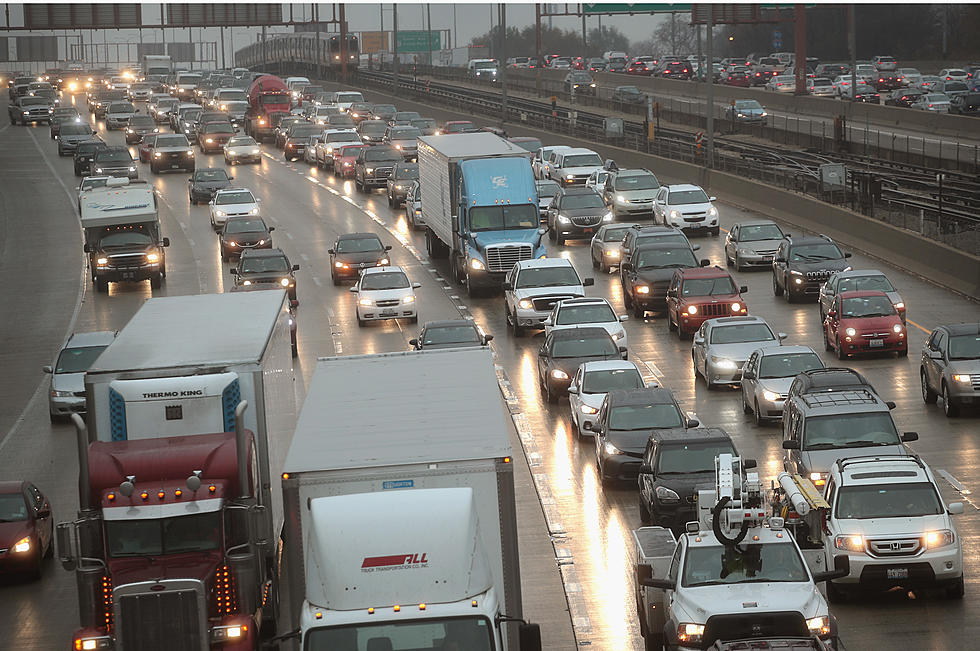 Traffic Headaches Expected Thursday Downtown Chicago
Scott Olson
If traffic wasn't bad already in Chicago, add one more headache to the mix.
This Thursday several streets downtown will be closed off for filming purposes.
The new Showtimes series "The Chi" will be filming this Thursday from 11am - 11pm closing down "Clinton Street and Milwaukee Avenue from Lake Street to Fulton Street."
To get around the street closures DNAInfo Chicago suggests that "drivers can use Canal, Jefferson or Des Plaines streets [as] alternative routes."
Also, if you're heading into the city Thursday, "filming earlier in the day could result in brief sidewalk and street lane closures, as well."
This new series from Showtime, "The Chi," follows six South Siders making their way in the city. "Straight Outta Compton" actor Jason Mitchell  plays Brandon, who dreams of opening his own restaurant but is conflicted by his responsibility to his family on the South Side. Sonja Sohn of "The Wire" plays his mother."
At this time there is no set premier date for the show, but it's obviously coming soon. They began filming back in April and now again this week on Thursday.
In a way I feel for the "Chicago-ans" having to deal with working around this sets filming schedule. However, on the other hand, how cool would it be to be there on the sidelines to watch it being filmed?
Hmmm... Anyone up for a road trip tomorrow?
More From Rockford's New Country Q98.5