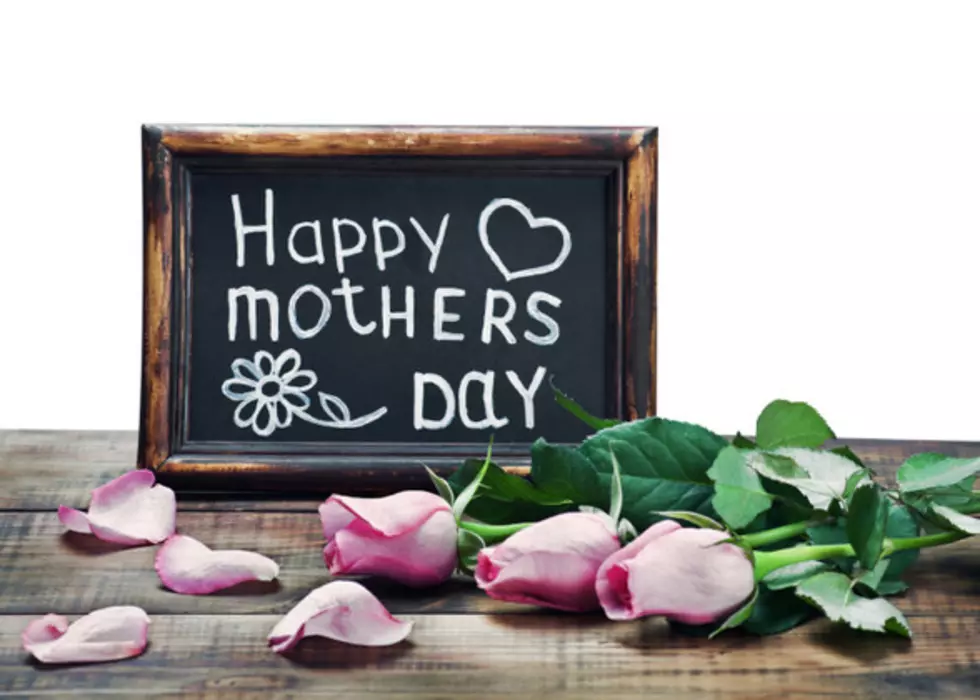 Three Things Illinois Moms Want Eliminated On Mother's Day
Thinkstock
Mother's Day is right around the corner and a new survey shows exactly what moms don't want to do on their special day.
Over 2,000 mothers with kids living at home were questioned across all 50 states to get the all-important answers.
Posted by USFoods.com and titled "New Study Shows What Moms Really Want On Mother's Day," is a how-to guide on how to handle mom.
Obviously, moms want to spend time with family. In Illinois, with the shelter-in-place in full effect until the end of May, that's a given.
However, the stand out in the study is what moms don't want to do on Mother's Day.
Cleaning
Cooking
Fighting/Crying
73% of moms want nothing to do with cleaning as that was the top answer when it came to "things to eliminate this Mother's Day."
Cooking got 62% of the vote while fighting and crying received 59%.
So it's simple. Dads, kids, be sure to clean the house, make the meals, and keep quiet this Mother's Day because apparently, that's what moms want.
What about you, mom? What do you want to be eliminated for Mother's Day?
Enter your number to get our free mobile app
Sweet Lenny is the brand manager of 97ZOK, Q98.5, and Operations Manager for Townsquare Media Rockford. Catch him afternoons 3 to 7 on 97ZOK. Follow him on Twitter, Instagram, and like his page on Facebook.
Check out these 50 fascinating facts about dogs:
More From Rockford's New Country Q98.5