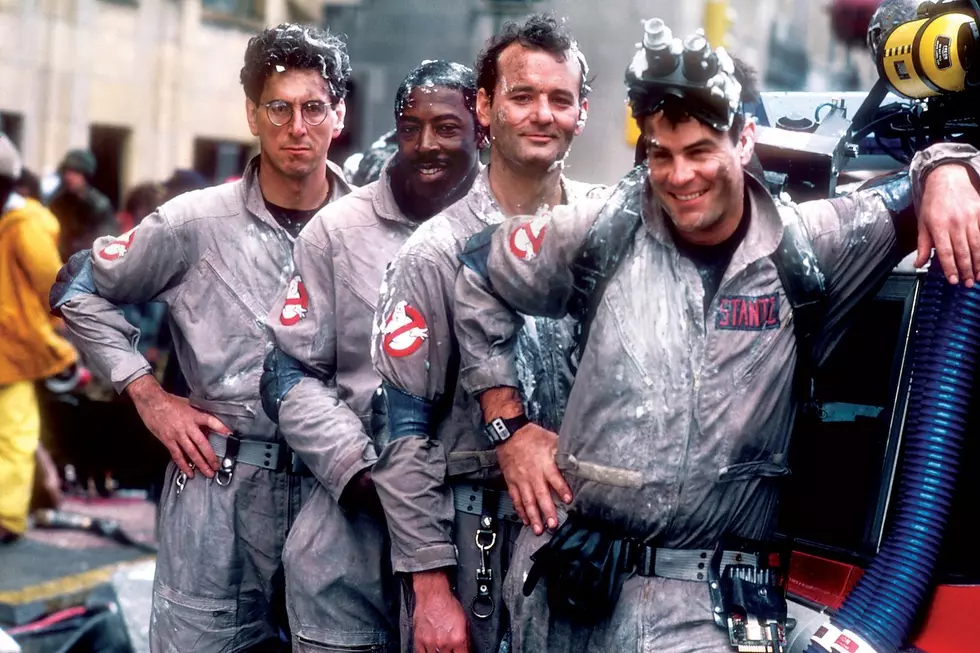 The 'Ghostbusters' Secret Starbucks Drink Will Have You Saying, 'Beautiful, You're Hired.'
Sony
This drink is in fact beautiful but like all of the Starbucks Secret Menu items, you have to keep the recipe close when you're ordering.
'Ghostbusters' is one of the earlier movies I can remember. Having two older brothers meant I didn't get to decide what I wanted to watch until I was in Junior High so 'Ghostbusters' was always on.
I have a sister too, but she's way older than me and I know you came here for the drink recipe not my life story. So here we go.
When you order off the Starbucks Secret Menu, you have to give them the recipe, it's not something they actually get trained to make.
But this one isn't too hard.
After the vanilla bean frapp, you ask for one pump of raspberry syrup and then strawberry puree down the sides of the cup.
Then whipped cream and mocha cookie crumbles on top!
So the only 'annoying' part is the strawberry puree, but hey, you won't know if someone will say yes unless you ask!
If you get one, please let me know how you like it.
KEEP READING: What were the most popular baby names from the past 100 years?
More From Rockford's New Country Q98.5