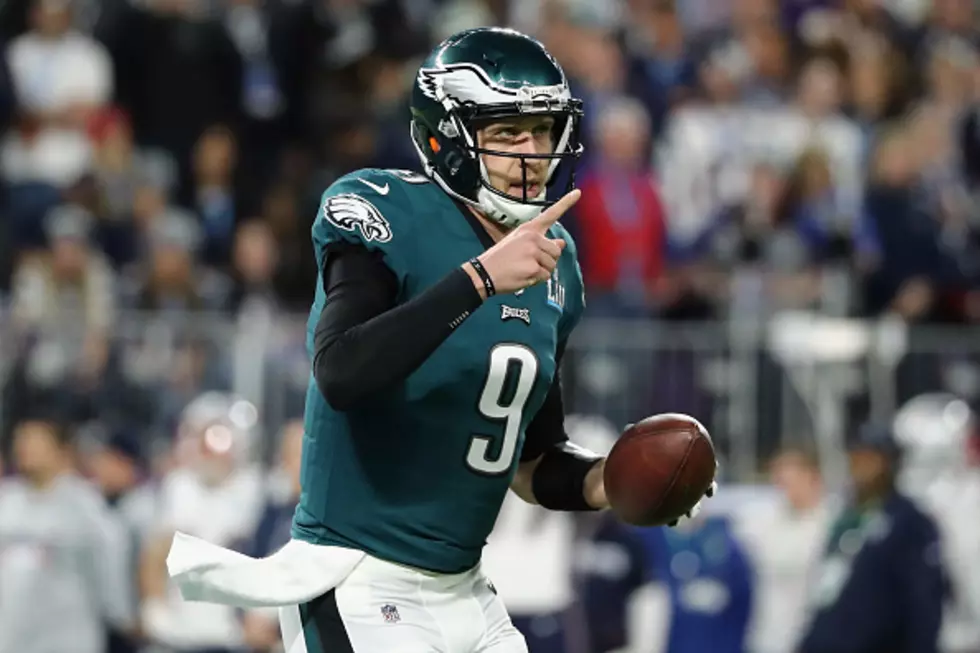 Super Bowl Champion Nick Foles' Helmet Made in Illinois
Getty Images
The Chicago Bears may not have been in the Super Bowl this past Sunday, but they, along with the state of Illinois were being represented on the field in more ways than one.
First, let's start with Nick Foles' helmet. Did you know it was made here in Illinois?
Yep. According to KSDK, 36 players in the Super Bowl, including Foles, were wearing helmets made at Schutt Sports in Litchfield.  Even more interesting is that the company provides helmets for 40% of the NFL. Who knew?
Now, there's this. Here's something else I didn't know about the big game on Sunday. According to WREX, the Eagles took a play straight out of the Chicago Bear's playbook. Remember this play? Take a look at the side-by-side.
More From Rockford's New Country Q98.5