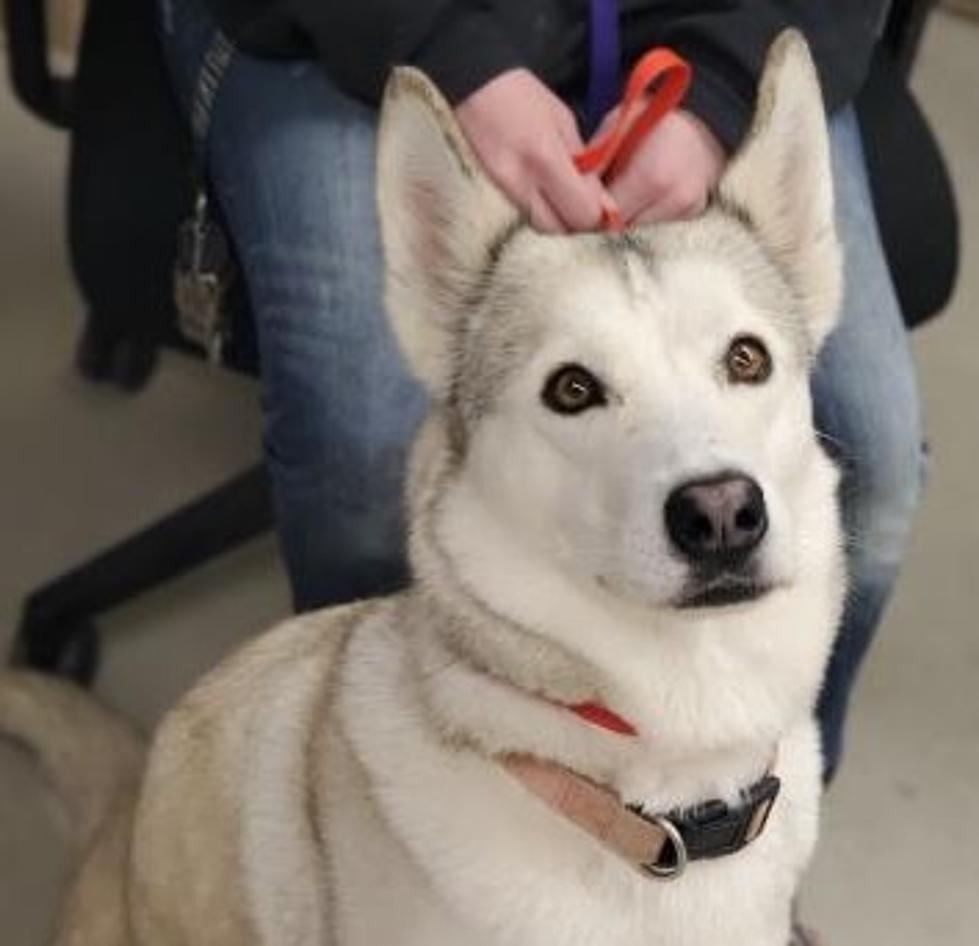 Sugar Cookie the Husky Is The Cure For Your Sweet Tooth's Needs
Winnebago County Animal Services
For the last couple of months in my house, Huskies have been a constant topic of conversation.
No, we do not have a Husky at home, but my youngest daughter Harper is OBSESSED with them. She just turned five and asked for a Husky for her birthday. We got her a plush one, but it has done nothing to curb her yearning for a real one. If Harper knew today's Pet of the Week from Winnebago County Animal Services was a Husky, she would absolutely lose her mind and start begging to adopt her.
Honestly, if my house wasn't already at its fur babies max, I would probably be filling out an adoption application for Sugar Cookie right now. She's that cute...and that awesome.
Here's what Amber Pinnon, Adoption & Volunteer Program Coordinator for Winnebago County Animal Services had to say about Sugar Cookie;
Sugar Cookie, the five-year-old Husky, is on the lookout for her perfect family.

This quirky lady loves playing ball and will even throw it for herself! She's working on her leash skills, but has SIT and fetch down pat! Fill out an adoption application so you can visit with Sugar Cookie or check out our website at www.winnebagoanimals.org to learn more about our Adoption Process.
I have no doubt a sweet girl like Sugar Cookie will get adopted ASAP, so if you too have been yearning for a loving Husky in your life, fill out an application to adopt her right now at wcasrock.org.
Adoptable Dogs at Winnebago County Animal Services As of 6/09/21
More From Rockford's New Country Q98.5