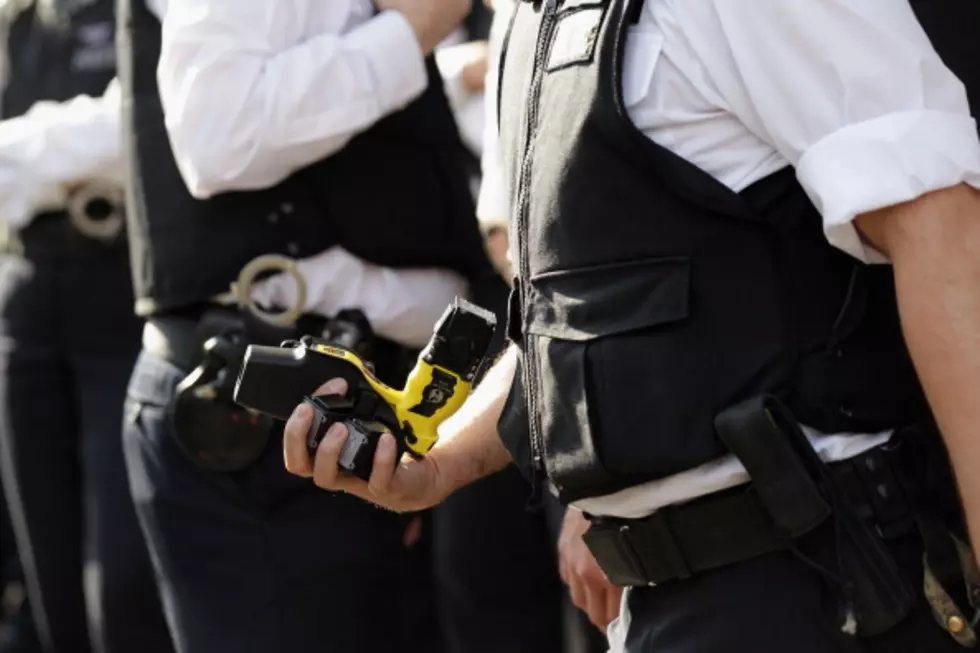 Rockford Police Will Be Armed with Tasers, Again
Oli Scarff/Getty Images
Back in 2009 the City of Rockford suspended use of Tasers, last night the city council voted to change that.
The Rockford Register Star reports that the Rockford City Council voted Monday to purchase 15 Tasers. Instead of lethal force used to immobilize individuals, Tasers utilize an electric shock. It is estimated that the cost will be $51,730.
Six years ago Taser International issued a warning that police could be liable if the use of a Taser resulted in a heart attack. Taser now instructs officers to aim the device between a person's hips and thighs, not the chest, when it is used.
Not all police personnel will be using tasers, only Rockford police supervisors and selected SWAT team members.
Police will have to go through approximately 40 hours of training. The Tasers will be equipped with cameras to record incidents when the weapon is deployed.
The Rockford Register Star reports that Rockford Police Chief Chet Epperson said supervisors should be trained and ready by Oct. 1 to use the Tasers.
More From Rockford's New Country Q98.5