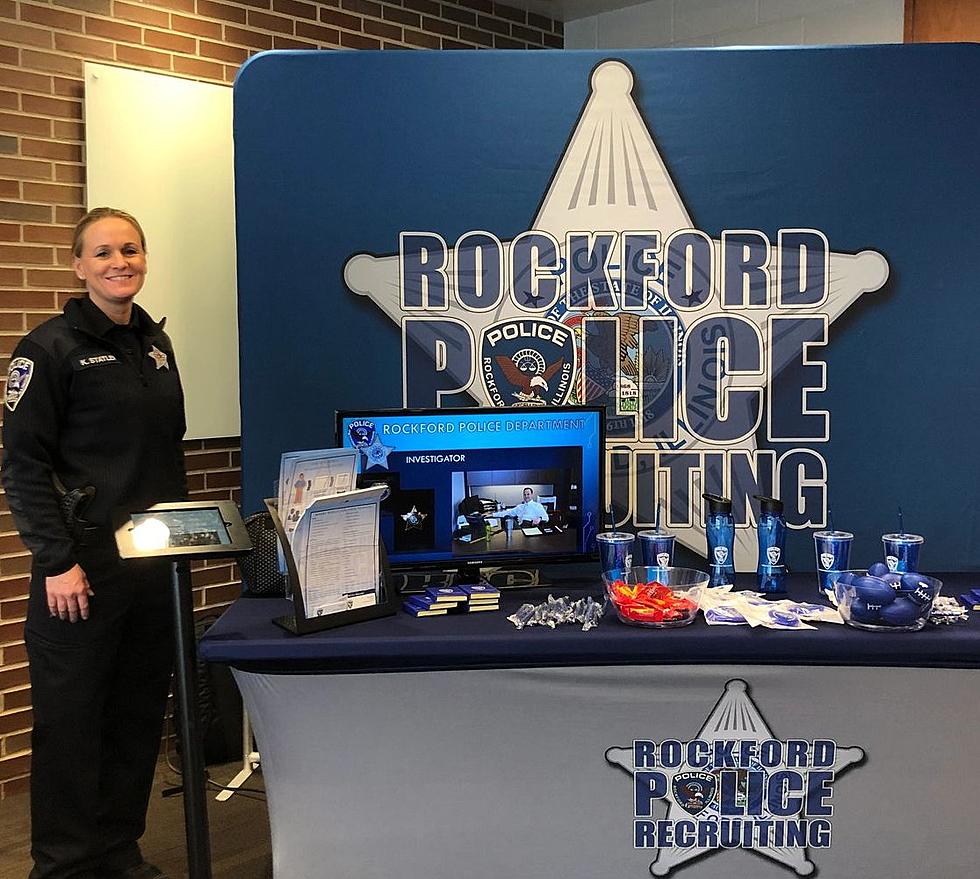 Rockford Police Dept Wants You! Entry Level Deadline is May 31st (Details)
Photo - Michelle Marcomb
In some super strange economic times where companies are having problems filling positions, here is a career path that might fulfill your personal needs. How would you like to become a Rockford Police Officer?
"If you are looking for a career with one of the largest police agencies in the State of Illinois, opportunities for quick advancement, and a variety of ways to make a difference, then apply for the Rockford Police Department!" - RPD
Obviously this isn't a "job" it's a career and a lifestyle. I've watch so many videos and read so many stories about local officers that know that this was their career path, and you can feel the emotion as they describe what motivates them to be the best.
Within the Rockford Police Department, there are a bunch of ways to advance your career including:
SWAT
Detective Bureau
K9
Traffic
Bomb Squad
School Resource
Community Services
Rockford Housing Authority
There is training you will go through to become a Rockford Police Officer, and after upon completion of the training program you will be assigned to a patrol shift. Once a year you will have the opportunity to bid for the shift of your choice. Assignments to the shifts will be determined by seniority. Shifts are are follows:
6:30 A.M. to 4:30 P.M.
11:00 A.M. to 9:00 P.M.
4:00 P.M. to 2:00 A.M.
9:00 P.M. to 7:00 A.M.
For further info and to apply, click this link RPDWANTSYOU  This website also contains study guide information. Also you can contact the recruiter Officer Katy Statler, at 779-500-6628 or recruiter@rockfordil.gov with any questions.
READ MORE: Here are 50 ways you can improve your work from home lifestyle
More From Rockford's New Country Q98.5