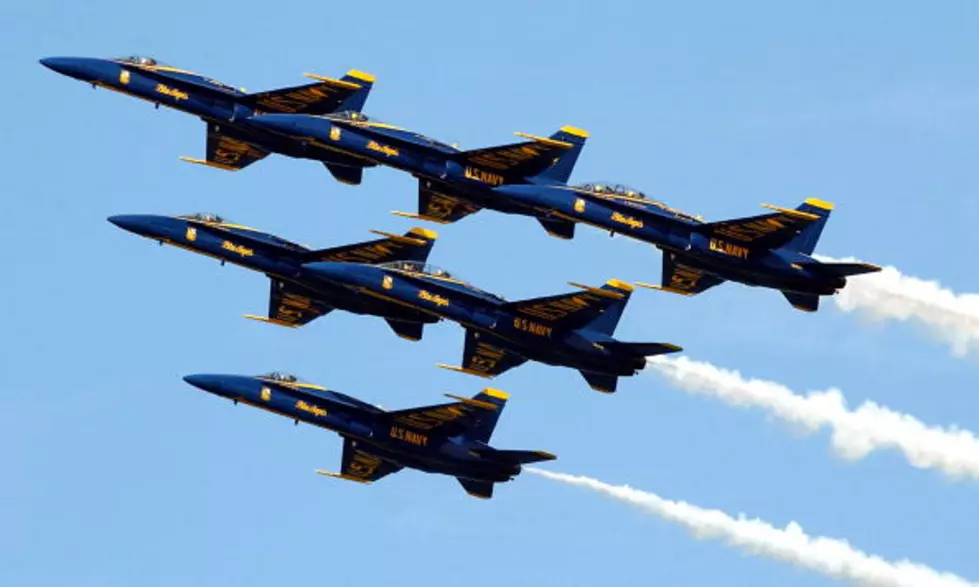 Rockford Airfest 2015: 7 Things to Know [List]
This weekend Airfest will light up the skies of Rockford and thousands of aviation fans will flock to the Forest City to enjoy the shows. As you can imagine, there is much to see and do.
Over the past few years 75,000 people have attended Rockford AirFest each year. Here are seven things to keep in mind.
1. Location and Hours:  Rockford AirFest will take place at the Chicago Rockford International Airport for two incredible days: June 6-7 at the Chicago Rockford International Airport. 5.: Gates will open at 9 a.m. and close at 5 p.m both days. The performances will begin at 11 a.m. The schedule is subject to change based on the weather.
2. Ground Displays: In addition to looking up in the air for all the fun, don't forget to keep you eyes on the ground. Rockford Airfest has a large number of ground displays and attractions for the entire family to check out close-up
3. The Aircraft: Featured aircraft for 2015 include the Coast Guard's H-65 helicopter, the  the Boeing 747-400, F-16 Fighting Falcon, and the F-22 Raptor, MiG-17.
4. Headline Act: The U.S. Navy Blue Angels consisting of Navy and Marine Corps jet pilots who perform throughout the nation. They fly aircraft as fast as 700 mph. There's a special aircraft in their fleet named Fat Albert.
5. Rockford Navy Week:  June 1-7  will wrap up at Airfest. The event is designed to provide area residents an opportunity to learn about the Navy, its people, and its importance to national security and prosperity. Read more HERE.
6. Where to park: When entering the airport make sure you follow the signs. (General, Public, VIP, Motorcycles, & Volunteers)
From the East (Chicago):
West on Bypass 20, Exit SOUTH on 11th St/251, turn RIGHT on Airport Dr. Follow signs to Show Parking.
From the West (Freeport):
From Bypass 20, exit SOUTH on South Main St/Rt 2, turn RIGHT on Kishwaukee Rd. Follow signs to Show Parking.
Parking for disabled visitors will be available adjacent to the show grounds. You will need to show your credentials. RV parking also is available. Drivers must check in at the RV Park gate on South Cessna Drive. You canl find the parking map HERE.
7. Ticket Information: Advanced Online Ticket Sales are now closed, but can still purchase admission passes at any participating Culver's locations through Friday, June 5, 2015 for the presale price of $30.00.
5610 Wansford Way Rockford
6727 E. Riverside Blvd Rockford
1224 Bennington Road Rockford
236 N. Phelps Ave. Rockford
9779 N. Second St. Roscoe
Yo can also get your tickets in person Monday-Thursday 8:00am-4:30pm at the Airport Administration Offices 60 Airport Drive Rockford, IL 61109
Also, before Airfest begins there is a new event this your called. "Run the Runway". This will take place in Friday and will benefit Winnebago County CASA and United Way of Rock River Valley. The run will include a 5K, 1-mile and Kids Fun Run, on Friday. It's you chance to burn off a few calories before the show begins on Saturday.
Check out the schedule of events HERE.
More From Rockford's New Country Q98.5