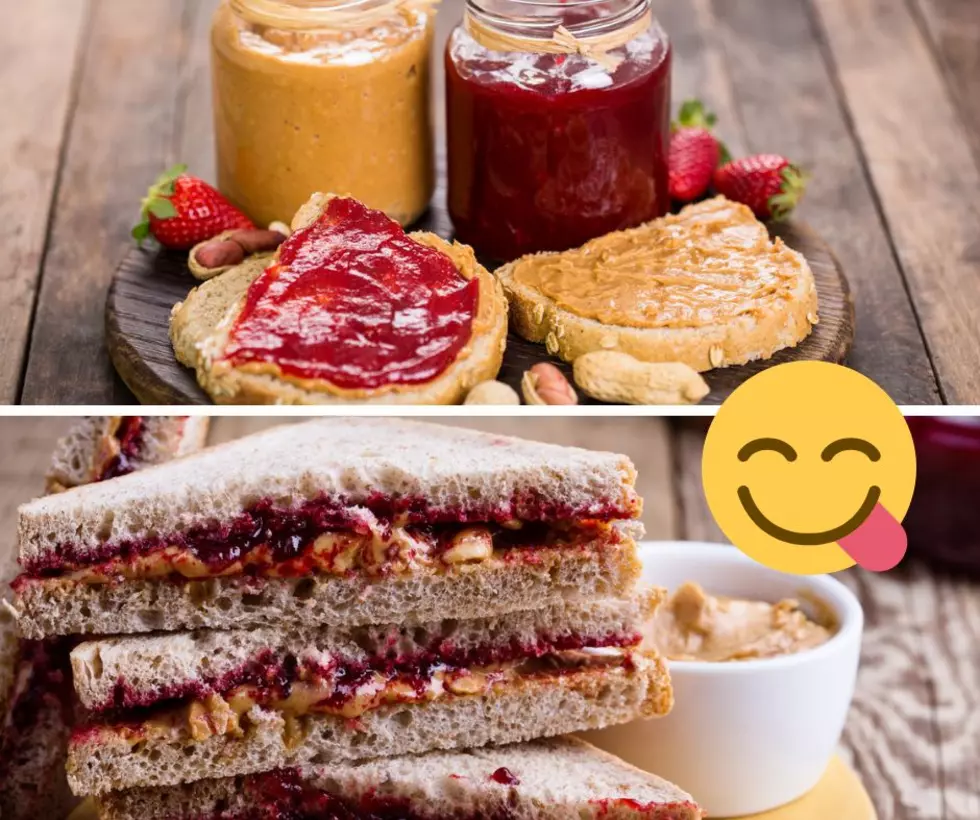 Fans Of Peanut Butter & Jelly Love This Special Shop In Wisconsin
Peanut Butter And Jelly Deli In West Allis Wisconsin
There's a store in Wisconsin that specializes in everything peanut butter and jelly.
Do You Know What America's Favorite Sandwich Is?
There are a lot of contenders in the competition. When it comes to America's favorite sandwich, only one choice sits on the top of the lunch mountain. That is the peanut butter sandwich and jelly. That tasty meal transcends generations and backgrounds.
Do You Know About Wisconsin's Only Store That Specializes In PB&J?
There is a store in Wisconsin and it's all about the peanut butter and jelly sandwich. The name of the place is the Peanut Butter And Jelly Deli located in West Allis, Wisconsin.
According to the Peanut Butter And Jelly Deli Facebook page, 
The PBJ Deli specializes in classic and gourmet peanut butter & jelly sandwiches as well as other specialty foods and treats that feature Peanut Butter & Jelly combinations!

 

Our over 100 jelly and jam flavors are made locally and regionally as well.
Their menu features many different kinds of specialty peanut butter and jelly sandwiches to eat fresh. You can also create your own. The store sells many flavors of nut butter, jam, jelly, fruit butter, and sugarless jam. They offer coffee and milkshakes too. You can schedule a private event or hire them for a catering gig. If you love peanut butter and jelly more than anything, the store has careers available.
The Peanut Butter And Jelly Deli Should Go National
How lucky are the residents of Wisconsin to have this unique food experience? This definitely needs to go nationwide. A chain of Peanut Butter And Jelly Deli would be huge. Think about how much money they would make in Illinois alone because of legal recreational marijuana. Can you say munchies?
For more info, HERE.
Outrageous Burgers & Bloody Marys at This Wisconsin Pub and Grill
If a tasty burger and a giant Bloody Mary sound like a perfect meal, this popular Wisconsin pub and grill is a bit of Heaven on Earth. You better bring friends!
You Can't Visit Wisconsin Without Trying These 5 Very Iconic Foods
These aren't just delicious foods, these are the foods that scream the great state of Wisconsin. Bring your appetite.
More From Rockford's New Country Q98.5