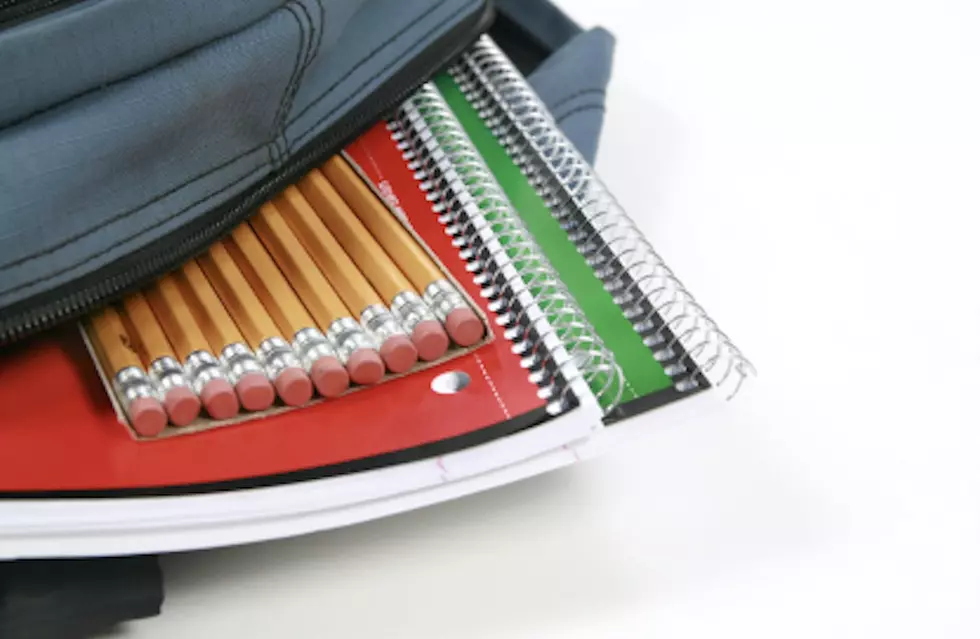 One Rockford Church Is On a Mission to Provide School Supplies for Families In Need
Getty Stock / ThinkStock
I have a love/hate relationship with school supply shopping. As a student, I always loved shopping for fresh school supplies each summer, and I still enjoy doing it as a parent with school-aged kids. The "hate" part of this shopping situation comes when I have to actually pay for it. (It was so much more enjoyable when my parents footed the bill. LOL!)
Isn't it amazing how fast all those packs of $1 crayons, markers, and notebooks add up?!? You can be the savviest, deal-finding shopper on the planet, but you're still going to spend over $30 on the essentials your kid needs for the upcoming school year, and the sad fact is, many Rockford families can't afford it. This is where you and I and City First Church in Rockford come in.
Through August 9, 2021, City First Church is hosting a 'Pack the Bus' school supply drive with the mission to provide lots of Rockford-area students with the things they need for a successful school year ahead. You can buy needed supplies like crayons, markers, pencils, notebooks, and folders and drop them off at City First this week, but the easiest way to help is by simply making a donation online.
City First Church plans to buy school supplies in bulk, which means the money you donate will go much further than if you just bought the stuff on your own and dropped it off.  All donated money and supplies will be used to bless students at Ellis and Constance Lane Elementary Schools in Rockford with new backpacks filled with supplies, so please pitch in if you are able.
25 Retail Stores and Restaurants We Want in Rockford
25 Good & Bad Reactions To "What's It Like Living in Rockford?"
More From Rockford's New Country Q98.5