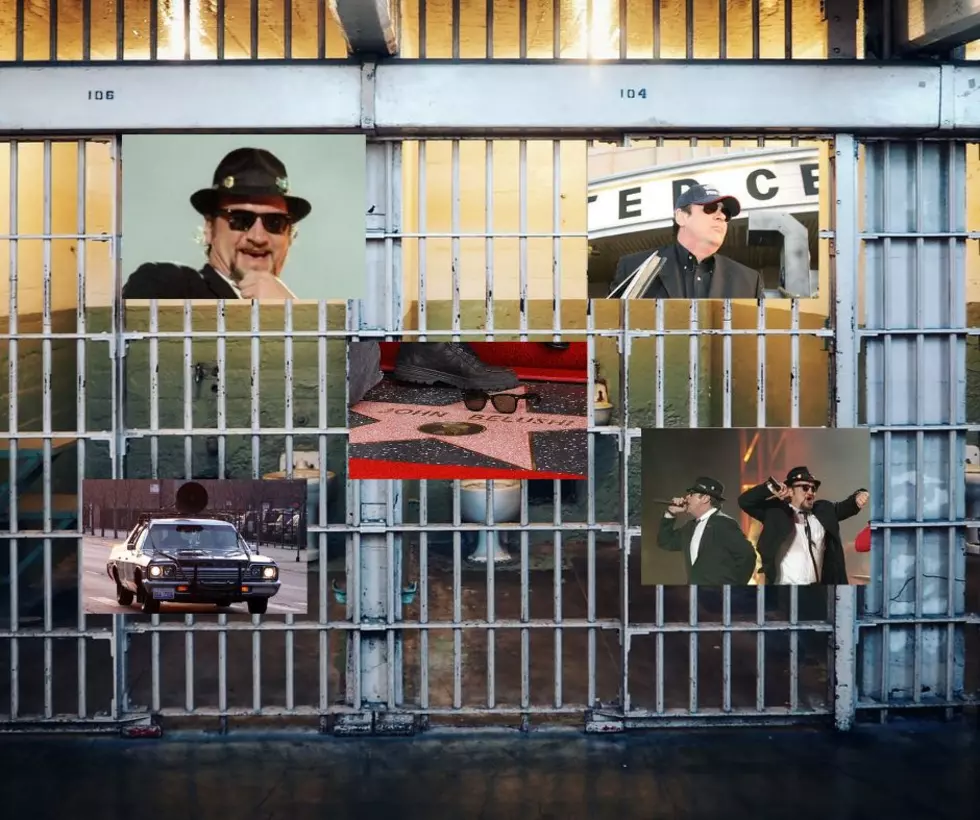 Festival Celebrates One Of Illinois' Greatest Movies Of All Time
Canva
For fans of the Blues Brothers, this is a must-see event coming up in Illinois.
The Greatest Illinois Movie Of All Time
I have a lot of favorite flicks that are based on and filmed in Illinois. There's a special one that is on the top of my list. That is the "Blues Brothers." I still remember when my dad showed it to me for the very first time.
The two of us must've watched it together hundreds of times. Our original copy was recorded off TV. It accidentally got taped over. To this day I believed my mom did it on purpose because she was so sick of the movie.
We even owned the soundtrack and the rest of their albums. Those got played in our house and cars all the time too. I was a big "Metal Head" and my dad was into the classics. That was our common ground musically.
Festival For Blues Brothers Fans
Fans of the movies and music have something to really get excited about. Blues Brothers Con is coming to Illinois. It's the very first convention celebrating these entertainment icons. Here are the details...
Friday, August 19th (2 pm - 11 pm)
Saturday, August 20th (10:30 am - 11 pm)
Old Joliet Prison (1125 Collins Street in Joliet)
Live Music including Dan Aykroyd (Elwood Blues) and Jim Belushi (Brother Zee)
Blues Brothers-themed food and beverages
Recreated movie scenes including "Bob's Country Bunker," "Soul Café," and "Maxwell Street Vendor Market."
Tours of the prison (where Joliet Jake Blues spent some time)
Tickets are on sale now in advance or at the door (VIP available) HERE
40 Famous Actresses You Probably Didn't Know Were Born in Illinois
From guest-starring roles to Academy Award winners, Illinois has its fair share of famed actresses.
26 Horror Movies Filmed or Set in Illinois
These popular horror movies either were filmed in or the storyline was set in Illinois.