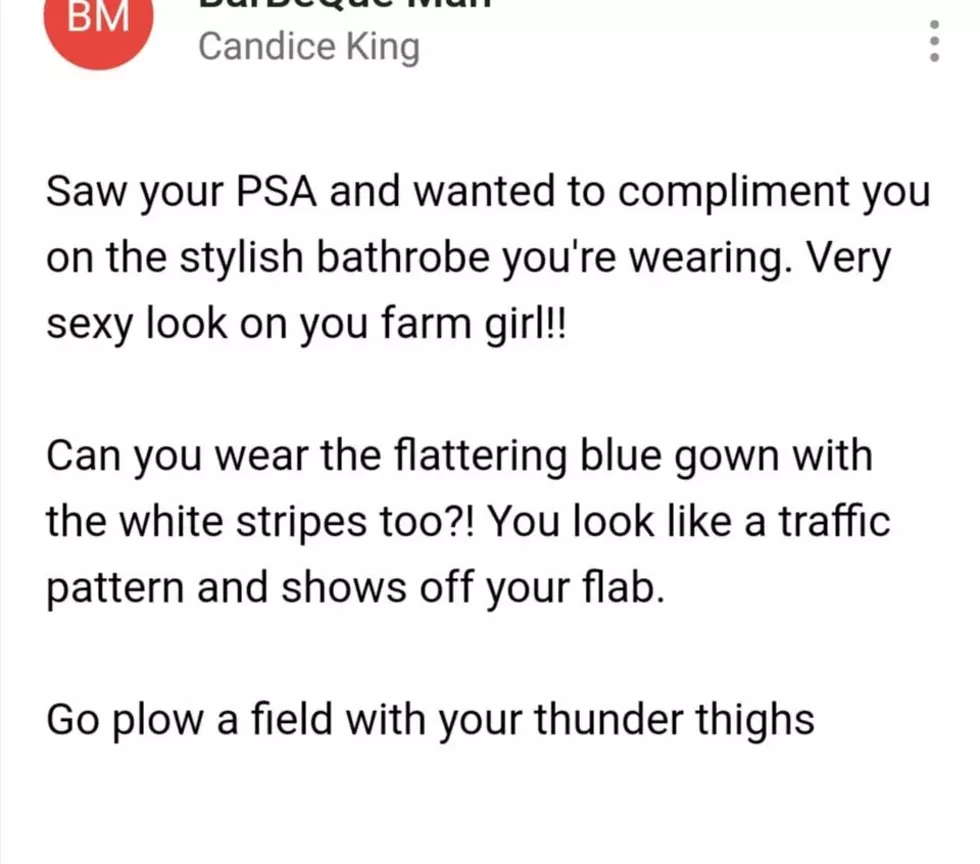 Meteorologist Candice King Shares Insanely Rude Viewer Email
FACEBOOK VIA CANDICE KING
If we could all just keep our rude-ness to ourselves that would be great...
You might read this email Eyewitness News Meteorologist Candice King received and say, 'well 2020 is the worst year ever so...'
But let me assure you, 2020 has nothing to do with this. I assume before 2000, many of these rude comments came in the actual mail or on the phone, but now it's easier for awful people to share awful comments with TV personalities.
Kudos to Candice, who has the smarts and willingness to share this with her fans.
In less than 15 minutes, Candice's post was flooded with over 60 comments and 100 reactions.
And I know that number will grow immensely tonight and tomorrow. As a woman who also works on TV, I can vouch that these emails are more common then we'd all like to think.
I can also guarantee they come from men to women a majority of the time.
Didn't this dude ever watch Bambi? If you don't have something nice to say, don't say anything at all!
LOOK: Protests have engulfed America since George Floyd's death
More From Rockford's New Country Q98.5