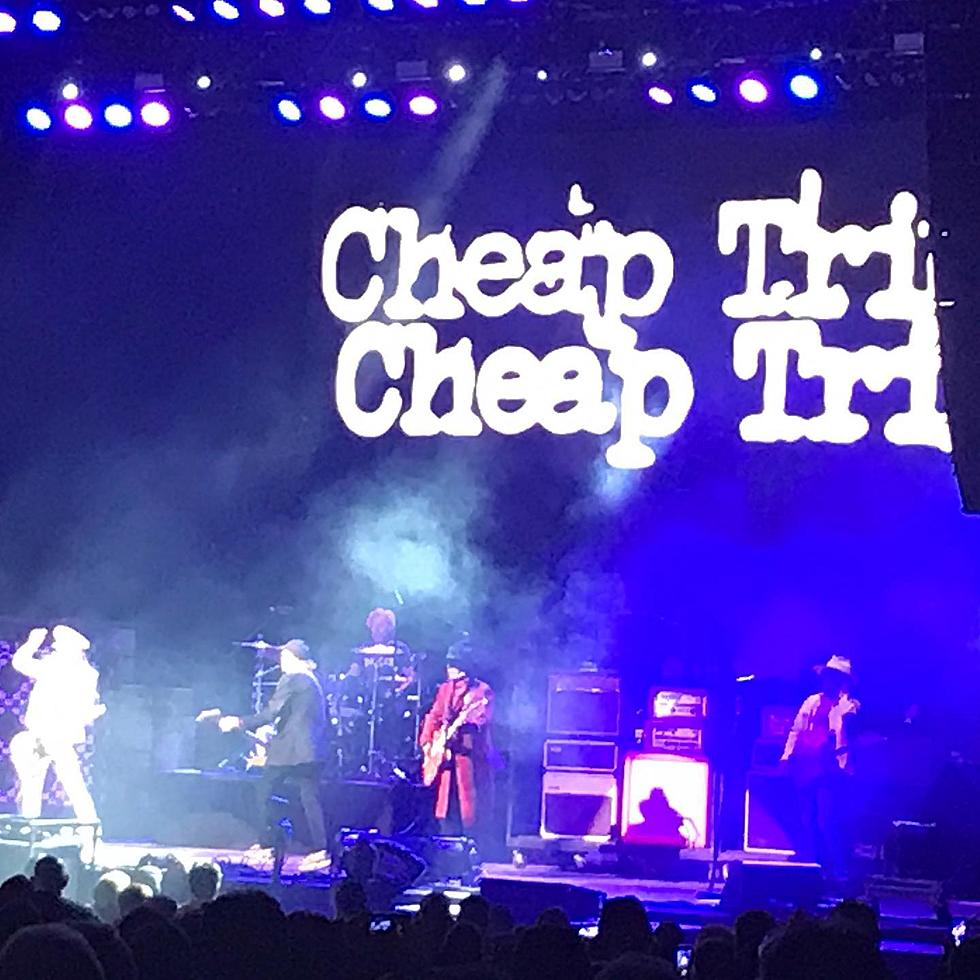 Memorable Outdoor Cheap Trick Shows In The Rockford Area
Cheap Trick Photo By Double T
Cheap Trick outdoor shows in the Rockford area that were memorable.
Cheap Trick Live In Concert
Cheap Trick is always great to see live in concert. Especially, if it is a "hometown" show in Rockford.
They have not played in the Forest City since November 21st, 2015 at the Coronado Performing Arts Center. The last time they played outside in the area was even longer at "On The Waterfront" on September 2nd, 2006.
Since they are getting ready to make their triumphant return to Rockford on the 4th of July, I thought it would be fun to look back at some memorable moments of Cheap Trick playing outdoor shows in the Rockford area.
Memorable Outdoor Cheap Trick Shows In The Rockford Area
June 30th, 1996 Lollapalooza at Winnebago County Fairgrounds in Pecatonica - Back in those days, Lollapalooza was a traveling festival, and that summer they wanted to play some alternative venues. It was an amazing day for music fans in our community.
Video: Cheap Trick with Joey Ramone - Surrender (Lollapalooza 1996)
May 11th, 1975 Mother's Day Concert at Anna Page Park in Rockford - Very early in their career. They were basically still a "local" band.
August 7th, 1992 Freeport Speedway in Freeport - It rained a lot the day of the show. They almost did not get it in. The field was a muddy mess. I remember just leaving my shoes in the parking lot because they were just trashed.
September 5th, 1987 On The Waterfront in Rockford - The "hometown" boys played their "hometown" festival several times through the years. I chose this show because it was the very first one.
Video: Cheap Trick Receive Key To Rockford (on The Waterfront)
July 12th, 1997 Riverfest in Beloit, Wisconsin - I realize that Beloit is in Wisconsin but it is so close, I consider it part of our community too. That was a great festival back in the day. This show was jam-packed and full of energy.
Video: Cheap Trick - 7/13/07 - I Want You To Want Me (Beloit Riverfest)
August 28th, 1999 "Silver" Davis Park in Rockford - This show was a celebration of their 25th anniversary. A bunch of celebrity special guests were in attendance for the party. They released a CD and DVD to commemorate this once-in-a-lifetime show.
Video: Cheap Trick - Gonna Raise Hell - from "Silver" DVD
July 4th, 1979 Winnebago County Fairgrounds in Pecatonica - Independence Day concert with AC/DC. No need for fireworks that day.
Video: Cheap Trick - live Pecatonica - July 4, 1979
Now, I am getting really excited about their show this Sunday. For more info, HERE.
The 40 Best Cover Songs by Rock Bands
On The Waterfront and 9 Other Former Rockfordish Events Ranked
More From Rockford's New Country Q98.5