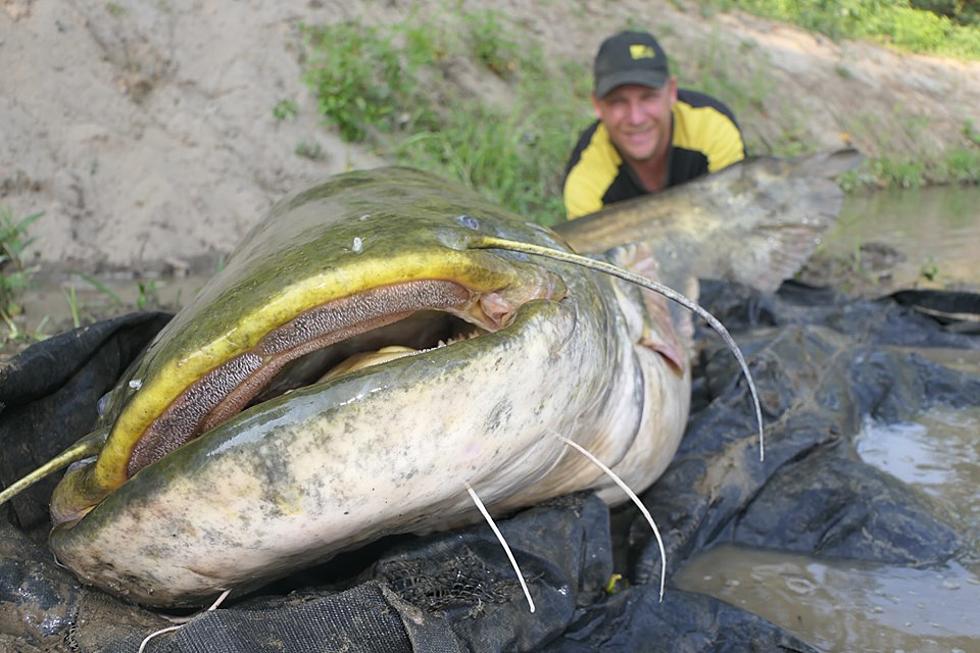 Man Snags Gigantic Record Breaking 'Catzilla' Catfish
Benjamin Gründer/Facebook
My dad and I have been fishing since I was old enough to hold a pole and bait my hook. Dad even fishes for sport as a part of the Bassmasters. We come from a long line of fishermen who love to be outdoors, relaxing on the water, waiting and hoping for the big one to bite.
Now when I say BIG one, I mean one that is just big enough for bragging rights and not big enough to pull us into the water and use us for bait. This fish scares the life outta me. Don't know how this guy pulled it out of the water. It took us an hour to pull a sword fish, half this size, and about a quarter of the weight, out of the water off the coast of Key West, FL.
Apparently the fish are a lot bigger in Europe. Fisherman, Benjamin Gründer, has just broke the record for the biggest catfish ever caught. the 'Catzilla' measured 9 feet long. This BLOWS my mind!

I guess this is more common than I thought.
More From Rockford's New Country Q98.5