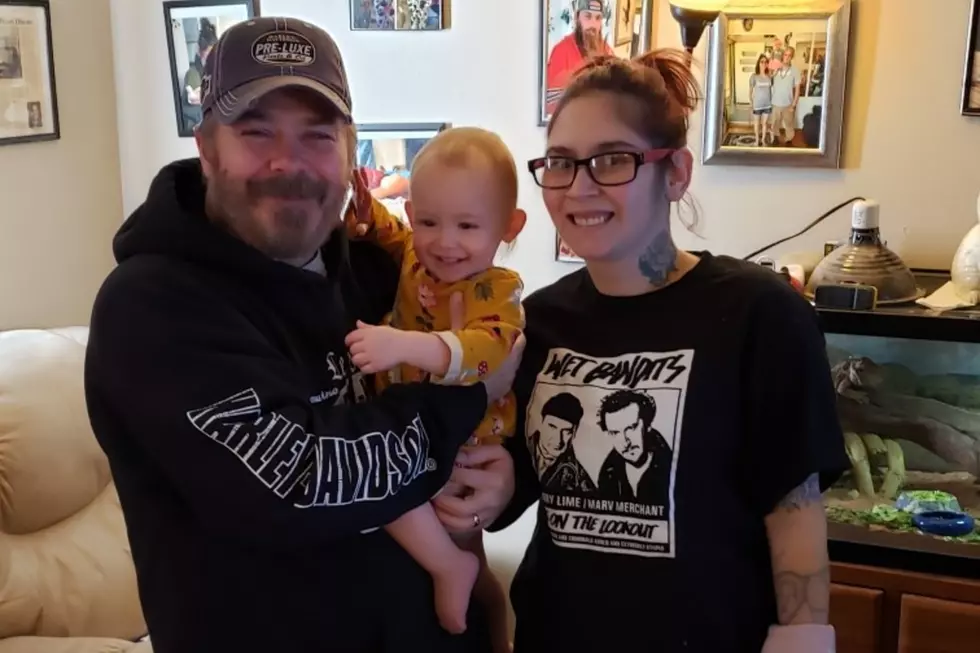 Machesney Park Man Stepped Up in a Big Way When He Could Have Run
Photo Provided
This story is a great example of the love and support that a person can bring to children who aren't their own.
Kristy Nielcen sent us this heartwarming note about her step-father, Randy Fry of Machesney Park. Based on her note to Q98.5, it is clear Randy's impact on her life makes it easy for her to call him dad. Her reasons for nominating Randy as a Q98.5 Hometown Hero reveals how much of a positive effect a man can have on someone else's children without trying to replace their deceased father.
He took on the role and responsibility of being our dad. He's always been there for us and would do anything for us and my daughter. He's the most loving and caring person and best grandpa ever. He stepped up and did something he didn't have to do he could have walked away and said he wasn't raising someone else's kids but he did t do that. He the best dad ever and to me he is my hero.
In a time where it seems the world is full of self-centered people, this is one of the many stories of someone showing love and care that will make you feel better about humanity.
As a Q98.5 Hometown Hero, Randy will receive a $100 Amazon gift card thanks to Gustafson's Furniture & Mattress. Although we're certain he won't spend it on himself, whatever he uses it for will bring joy to someone, and that's what life is all about.
You can nominate your Hometown Hero HERE.
---
JB Love is ½ of  Q98.5's Lil Zim & JB In The Morning, weekday mornings from 5:00 a.m. to 10 a.m. Follow him on Twitter, Instagram, and Facebook.
$190,000 7 Bedroom Home For Sale 90 Minutes From Rockford
More From Rockford's New Country Q98.5