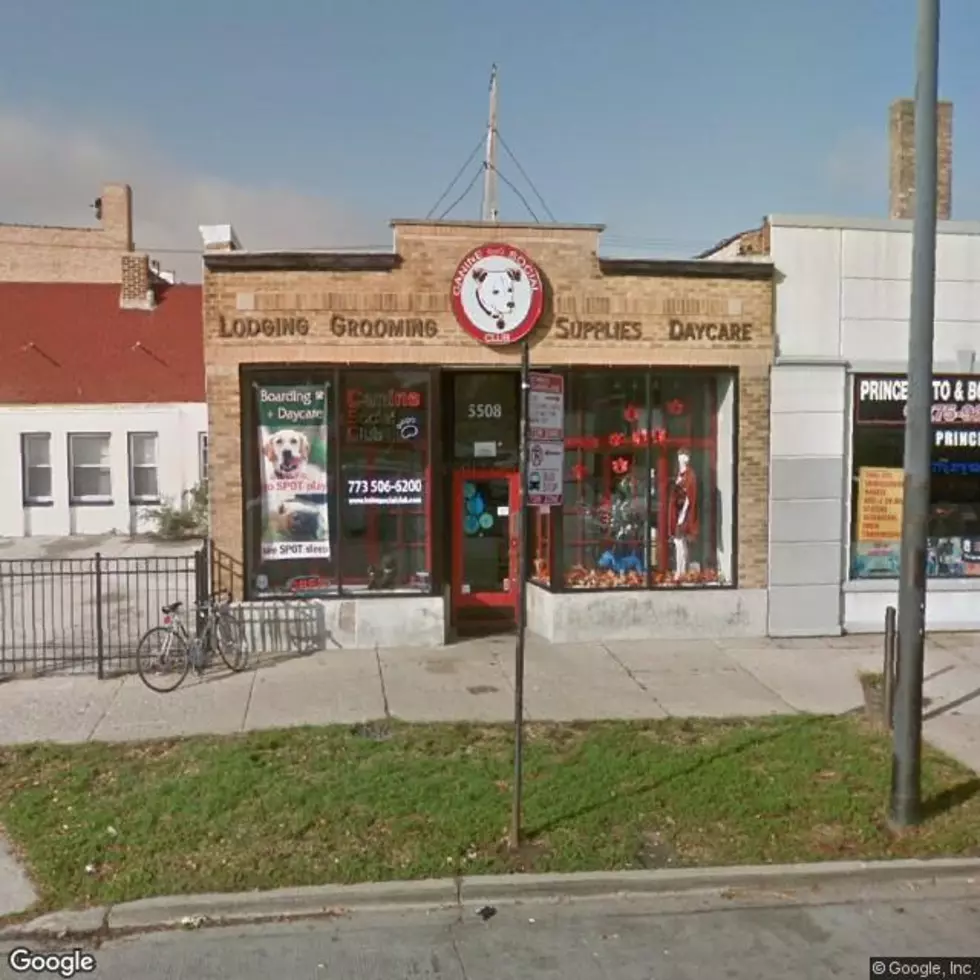 Lost Chicago Dog Meets Owner At Doggie Daycare
Google Instant Street View
Talk about an incredible journey.
A Chicago dog was lost but wound up meeting it's owner at the doggie daycare they go to every morning.
Many, including the owner, are shaking their heads at this malamute's incredible journey through the busy Chicago streets after getting loose from her harness Tuesday morning.
ABC7 reports that Izabella, while on her daily walk to doggie daycare, "backed out of her harness as she walked with her owner around 6:30 a.m. [Tuesday morning] and ran off." 
The walk is about a half mile from their North Chicago home and they must cross several busy streets, "including West Devon, West Peterson and West Bryn Mawr avenues" to get to the day care.
The amazing thing about it is that Izabella arrived "15 minutes later" to the Canine Social Club doggie daycare without any harm being done to her.

Now that is just amazing.
See I told you, this was an incredible journey even if it was only 15 minutes.
More From Rockford's New Country Q98.5