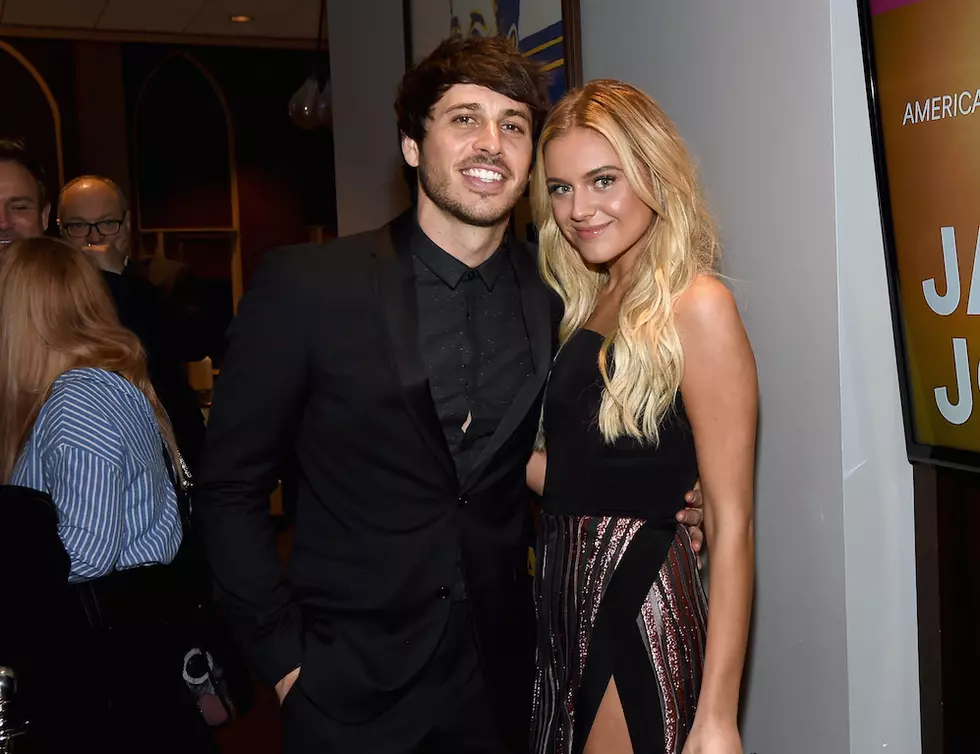 Kelsea Ballerini's Funny Honeymoon 'Fails'
Getty Images
Kelsea Ballerini and her new husband, Morgan Evans, who wed in early December 2017, apparently decided to take their official honeymoon at the top of 2018 at an undisclosed, but very tropical-appearing, location. The singer is posting a variety of stunning photos on social media...including one containing a rather hilarious blooper.
Ballerini, who claims to be afraid of the ocean, gathered her courage and jumped into the water—a move that was duly captured by Evans on camera. That wasn't all that was documented, however. The phone slipped out of his grasp and sank a terrifying several feet (all the while video'ing away) before either one could recover it.
One would rightfully think that this spelled out a death knell for the poor phone...but remarkably, the device wasn't damaged. "Somehow, no iPhone was harmed in the making," Ballerini noted, terming the entire incident an "amazing #fail."
This isn't the only questionable moment for the ocean-shy newlywed. As she posted on Twitter Jan. 7, there was another hairy encounter involved with the water.
It's not clear exactly where the newlyweds are vacationing, but let's just hope their lodging has a nice, safe swimming pool where Ballerini can enjoy a shark-free dip!
Ballerini and Evans married on Dec. 2, 2017 in Cabo San Lucas, Mexico, and posted a variety of shots relaxing on the beach directly following the wedding, leading many to believe they chose to honeymoon in Mexico as well. However, Ballerini posted a photo on Jan. 4 captioned "And now, we honeymoon," suggesting the pair must have delayed an official getaway until the new year.
Adorable Pictures of Kelsea Ballerini and Morgan Evans
More From Rockford's New Country Q98.5