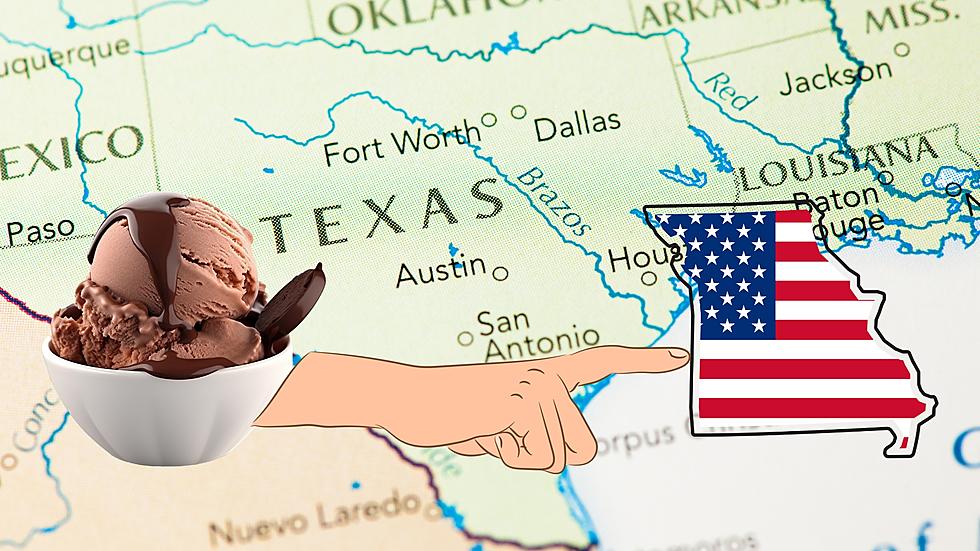 World Famous Texas Ice Cream is Coming to Missouri for 1st Time
Canva
Good news if you're an ice cream fan. A world famous brand from Texas is now incoming to Missouri and it's gonna happen in more ways than one.
Kudos to KSDK in St. Louis for breaking this outstanding ice cream news. As of this writing, a world famous ice cream from the Lone Star State is only available in 23 states and that does not include Missouri. But, that's about to change. They are reporting that Blue Bell Ice Cream is now coming to Missouri and it's gonna happen in March of 2024.
KSDK says that Blue Bell Ice Cream is creating "a distribution facility the size of a hockey rink in St. Peters". That means not only will they have a distribution facility that will bring jobs to Missouri, but this ice cream delicacy will be available in Missouri stores, too. There's no specification as to which ones yet, but it will happen.
What's so special about Blue Bell Ice Cream?
The official website says they "only the most delicious and highest quality ingredients" plus they have been making this ice cream for more than 100 years. Southern Living did a nice article about why southerners love this stuff. I will say that I've never met an ice cream that I didn't like, so an epic one coming to Missouri is more than welcome.
Bring. It. On.
More From Rockford's New Country Q98.5