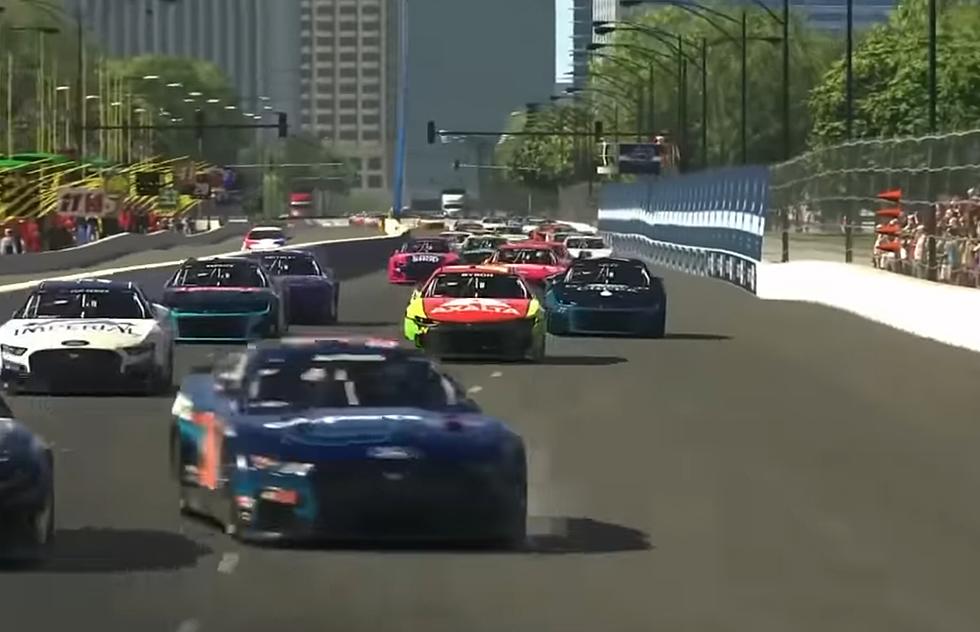 See What NASCAR Drivers Will See When They Race Chicago in July
NASCAR via YouTube
These Chicago streets have never been raced before by professional stock car drivers. NASCAR has provided a sneak peek at what the drivers will see when they compete on the streets of the Windy City in July.
NASCAR will have its first-ever weekend along the streets of Chicago on July 1 and July 2, 2023. They just dropped a video this week showing what the street course will look like.
This is the simulated view of the start/finish line.
These stock cars will pick up a ton of speed along this straightaway.
Many of the turns will be tricky and tight where you can fully expect a lot of bumping and banging. Think of a cab ride, but going 153 mph.
This is the long straightaway heading into the final turn and back toward the start/finish line.
It's even more terrifying when you can see the simulated racing from the driver's viewpoint.
Along with the races that Saturday, July 1 and Sunday, July 2, there will also be a music festival including The Black Crowes and Miranda Lambert.
Will NASCAR's debut on the streets of Chicago be an entertaining and safe one? We'll all find out on July 1 and July 2, 2023.
PICTURES: See Inside NASCAR Champ Kyle Bush's Astonishing $13 Million Waterfront Estate
NASCAR champion Kyle Bush is selling his $13 million waterfront estate in North Carolina, and pictures show a lavish property with top-of-the-line amenities across the board.