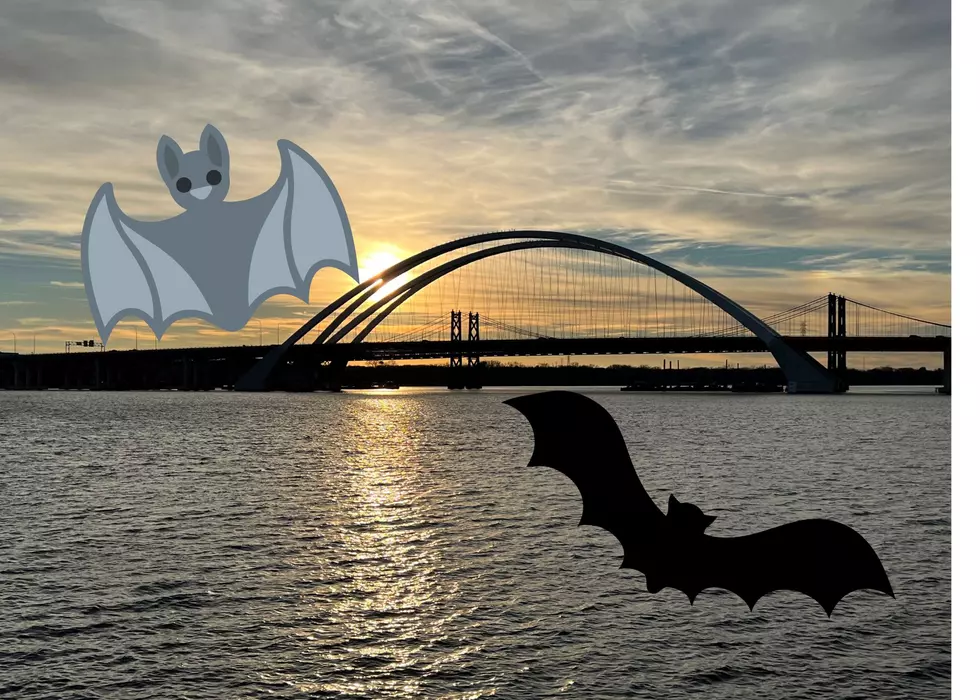 More Bats Are Popping Up In Iowa & Illinois. Is It Legal To Kill Them?
Sarah Stringer
It's not part of a Halloween prank. More bats seem to be appearing in the QC but you have to be careful how you get rid of them.
We told you earlier this week about a local bat removal specialist we talked to, who said that there's been an uptick in calls to get the animals removed from homes. He wasn't sure of a reason why, though there was speculation from others about migration patterns.
But before you freak out and kill any bats you encounter in your home, be aware that Iowa and Illinois have their own laws when it comes to bats.
Iowa
In Iowa, bats are protected and you simply cannot kill them. They have to be removed. The Department of Natural Resources has ideas on how you can get rid of the bats but you can't kill them. Even though they can be spooky, bats don't attack humans and will only bite if they feel threatened. As Iowa State University put it:
Bats are a protected species in Iowa. This means it is illegal for workers to kill bats in Iowa.

 
Illinois
Bats are protected in Illinois as well and you still can't kill them. According to the Illinois Department of Public Health, the state's Wildlife Code says this about bats:
Bats may not be shot, trapped, transported, or held in confinement except when a bat is found in an area where they may have contact with humans or domestic pets.

 
So What Do We Do?
You can't hurt them either, mind you. Your best bet is that if you find bats in your home in either Iowa or Illinois, don't kill it, don't touch it, and don't harm it. Just pull out your phone and call a bat removal service. It won't actively attack you and make you a vampire.
If you're trying to figure out why these things would be protected, one reason is because they are invaluable for pollination and insect control.
Signs a Long Hard Winter is Ahead
Have you seen any "evidence" of a harsh winter ahead? Let's take a look at some Midwest folklore stories that could predict how early or rough our winter will be.
Team Townsquare Goes Over The Edge For Big Brothers Big Sisters
We sent three of our DJ's from I-Rock, B100, and U.S. 104.9 down the side of Hotel Blackhawk for charity.
More From Rockford's New Country Q98.5