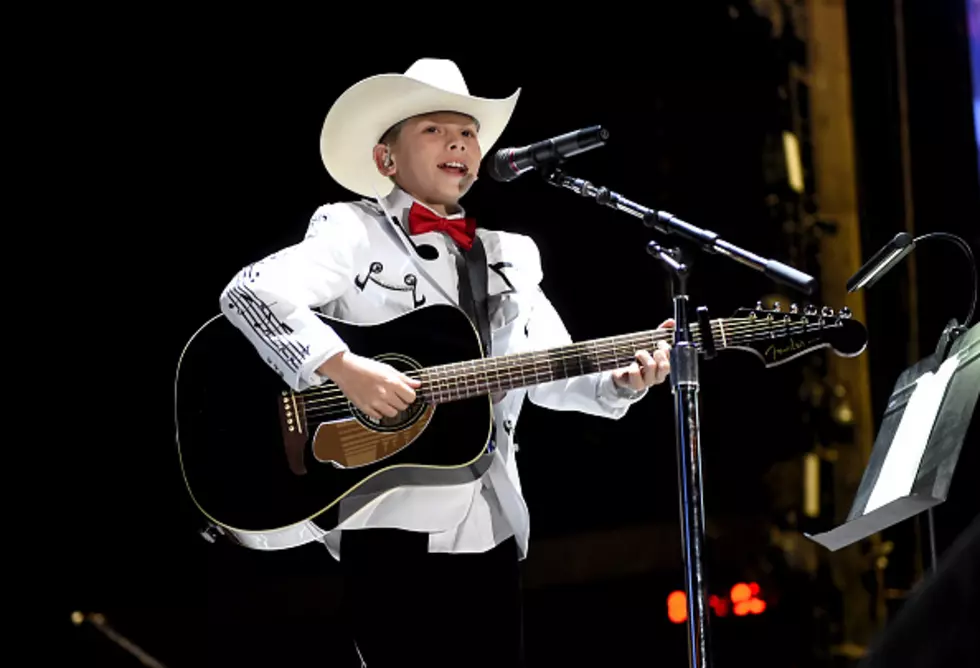 Illinois Walmart's 'Yodeling Boy' Lands Major Record Deal
Kevin Winter, Getty Images
Do you remember what you were doing when you were 11-years-old?
Me? I was buying penny candy from the Tom Thumb convenience store down the street from my house, experimenting with make-up, riding my bike to the park with friends and handwriting notes to boys asking "do you like me? Circle yes or no."
Surely, before a video of him yodeling at an Illinois Walmart went viral, landing him on the Ellen show and on stage at Coachella, Mason was just like every other 11-year-old...until he landed a major record deal.
According to WGN, Mason has signed a deal with Atlantic Records and Big Loud Records out of Nashville; and he's already released his first single written by Florida Georgia Line titled, "Famous."
What will this kid do next?
Bonus Video
More From Rockford's New Country Q98.5