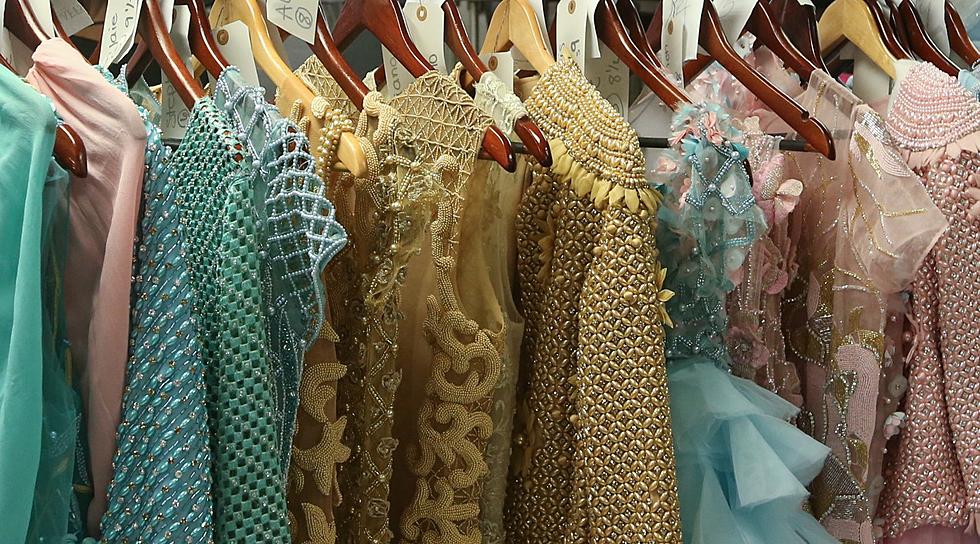 Illinois TV and Radio Personality Swears off Shopping for a Year
Getty Images
How long can you go without shopping for new clothes? I'm hoping I can go almost a year, we're about to find out.
Hi, hello, nice to meet you. Maybe we've met before. My name is Michelle Rose Abraham, and I'm a shopaholic.
Honestly I'm not sure why I'm such a shopper. It's not just about buying the stuff, it's about getting a good sale and probably some form of instant gratification.
When 2020 hit and world fell apart one of the first things I did was shop. So clearly it's an anxiety thing too, I justified all the shopping by saying to myself, well, I'm on TV every day so it's fine, I can still buy clothes.
That little decision turned into probably over 100 new outfits in a year and a half. I have like forty different skirts and at least the same amount of dresses.
Don't even get me started on shoes.
So I'm quitting.
But I'm quitting for what I think is an awesome reason, I'm saving money to illustrate and publish one (or two) of the children's books I wrote in college.
So here's the deal. Starting tomorrow, December 1, 2021, I'm not shopping for any clothes for myself until Black Friday 2022, November 25.
I'm giving myself a few stipulations... while I can't just have anyone buy me a 'gift,' for no reason. For Christmas or my birthday I can accept clothing gifts, and while I'm not exactly sure what a clothing emergency is, if one came about I can buy something.Oh and if I need a Halloween costume, and I am allowed to participate in my gym's Hell Week next year and earn a tank top.
My 2022 New Year's Resolution is to get my books published, so I'm getting a head start now because let's face it, if I plan to stop shopping in January, I will be 400 things before then.
I currently have at least 15 things being shipped to me.
So wish me luck because this next month or so will be hard! But I am so excited for you to read 'Lunchtime Smorgasbord' and 'Maddles,' once they are real books!
Also maybe I need a new pose when I'm holding stuff...
Last thing. I had to mention this here, on the air and on Good Day Stateline because if I tell people I'm doing something, I will do it! Thanks for your support!
25 Retail Stores and Restaurants We Want in Rockford
LOOK: The most famous actress born the same year as you
Many of the actresses in this story not only made a name for themselves through their collection of iconic performances, but also through the selfless, philanthropic nature with which many of them approached their stardom. In an age of flipping the script on societal norms, many of these actresses are using their voices and platforms to be advocates for those who are otherwise unheard.
More From Rockford's New Country Q98.5