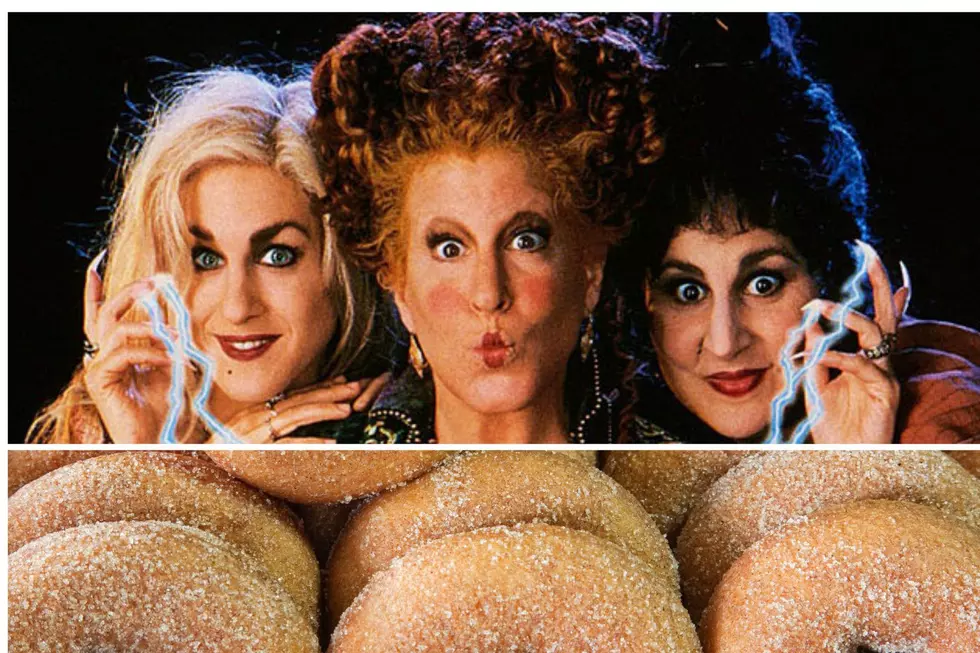 One Illinois Pumpkin Patch Is Jumping On the New 'Hocus Pocus' Movie Excitement
Disney, Canva
The long-awaited premiere of the new 'Hocus Pocus 2'  movie is this Friday, (September 30), and one Illinois pumpkin patch is celebrating the movie's release with some very special, (and delicious), donuts for one day only!
2 Types of Halloween People
Every year when Fall comes around you quickly realize there are two types of "Halloween" people.  I think of them as the "Hocus Pocus" or "Scary" kind of Halloween people. "Scary" Halloween people live for the gore and horror of the season, and "Hocus Pocus' folks watch the movie on repeat every October and have a lot of glittery decorations throughout their homes.
On paper, I am 100% the "Hocus Pocus" kind of Halloween person, but there is one major problem; I don't think I've ever watched the 'Hocus Pocus' movie all the way through. Sure, I have seen enough of it to know what the movie is about, but I'm far from able to quote famous lines from it, (unless the lines are on one of the Halloween decorations in my home).
A Sweet 'Hocus Pocus 2' Celebration
Most apple orchards and pumpkin patches in the Rockford area have their own secret recipe or version of cider donuts, and I am up for eating all of them. The orange iced pumpkin donuts are always my go-to at The Pumpkin Patch in Caledonia, and this Friday those specific donuts will look a little different in celebration of the new 'Hocus Pocus 2' movie...
If your desire to devour these special Hocus Pocus donuts leads to your very first visit to The Pumpkin Patch in Caledonia, just remember, there is no admission fee on weekdays, so bring the whole family for a full day of Hocus Pocus fun on Friday!
5 Perfect for Fall Apple Orchards in Northern Illinois to Visit
Even the biggest spring and summer lovers have a deep appreciation for a trip to an apple orchard. We're lucky to have so many this close to us.
26 Horror Movies Filmed or Set in Illinois
These popular horror movies either were filmed in or the storyline was set in Illinois.
More From Rockford's New Country Q98.5