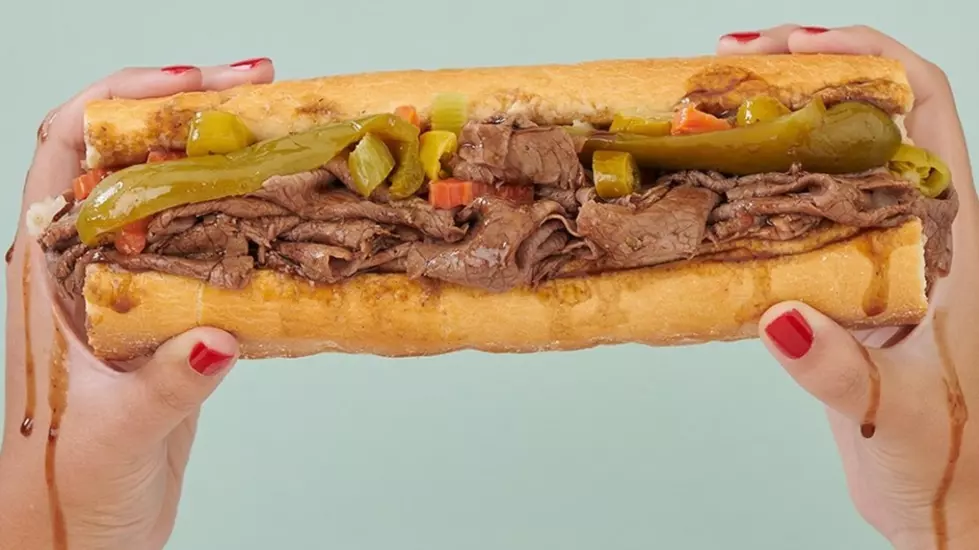 Illinois' Most Popular Sandwich & Where To Find It In Rockford
portilloshotdogs via Instagram
You'd think if it really is Illinois' most popular sandwich it would be on menus everywhere.
Then again, making a really good Italian Beef Sandwich isn't an easy task.
Celebrating National Sandwich Day today, November 3, a new study by Zippia shows the Italian Beef Sandwich, above every other, is Illinois' favorite sandwich.
Interesting. Tell me why Zippia.
Using Google Trends, we determined what sandwich each state eats a disproportionate amount. We examined 40 different popular sandwiches, some good ol' classic sandwiches like peanut butter and jelly, others a bit edgier like the delicious Bahn Mi.
There are only a handful of places in Rockford that serve up an Italian Beef Sandwich.
Mr. J's, Sandwich Factory, Ss Subs, and Maciano's are a few places that make Italian Beef Sandwiches in the Forest City, but these are the three best in Rockford:
3. Buddy's Burgers, 6511 East Riverside Boulevard
Known mostly for their delicious burgers, Buddy's also serves up a mean Italian Beef Sandwich.
One Yelp reviewer said they "Tried multiple sandwiches and multiple sides and never had something that I didn't love. Italian beef, Buddy Burger, and gyros are delicious there."
2. Tom & Jerry's, 5446 East State Street
When I think of Tom & Jerry's I think gyros. Apparently, I need to add Italian Beef to the list.
A Yelper calls Tom & Jerry's "fantastic.  Chicago dog-awesome, Gyro-best I ever had, Italian Beef-first for me and was great.  Clean, friendly, and quick.
1. Portillo's, 6090 East State Street
To me, Portillo's is the absolute gold standard when it comes to Italian Beef Sandwiches.
A review on Yelp agrees with me, saying  "I've tried several different Italian Beef places around Chicago but Portillo's, no matter the location, is the most consistent and their giardiniera (spicy pickled peppers) is the bomb!  Eat the beef.....EAT THE BEEEEEEEFF!!!"
Who makes your favorite Italian Beef Sandwich in Rockford? Tell us!
Enter your number to get our free mobile app
Sweet Lenny is the brand manager of 97ZOK, Q98.5, and Operations Manager for Townsquare Media Rockford. Catch him afternoons 3 to 7 on 97ZOK. Follow him on Twitter, Instagram, and like his page on Facebook.
LOOK: Here are copycat recipes from 20 of the most popular fast food restaurants in America
More From Rockford's New Country Q98.5