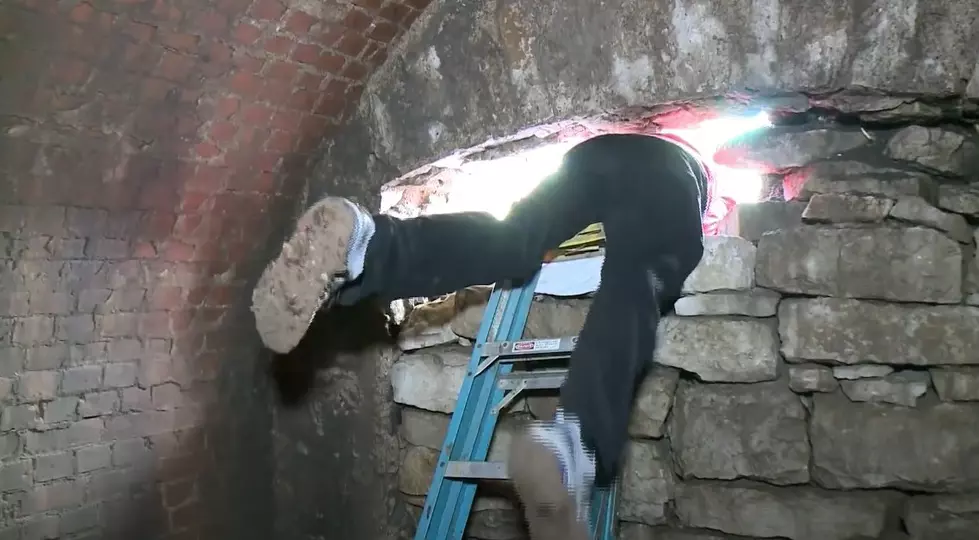 Illinois Man Uncovers Strange 180-Year-Old Tunnel Beneath His House
FOX 2 St. Louis via YouTube
It's not every day you find a nearly 200-year-old tunnel underneath your house.
However, Gary and Beth Machens from Alton, about 4 hours south of Rockford, did just that.
Machens told UPI he was doing some sidewalk repairs when he noticed the tunnel under his house.
UPI:
Local historians estimated the tunnel was created in 1840, 50 years before the house was built, but they do not know the original purpose of the underground structure.
Machens tells Fox 2 Now he believes the tunnel "could have been used for the Underground Railroad. There's no proof of that but there was a ferry here in the Alton area to the Missouri side and it's possible it could have been used for that."
A map on National Geographic shows routes taken in the Underground Railroad. One of the arrows goes right through the southern tip of Illinois all along the western border of Illinois.
I believe it very well could be the Underground Railroad. There is no other real explanation as to why the tunnel exists.
If that's the case, the Machens are living on top of a piece of American history that appears to have gone untouched for almost two centuries.
What an incredible find. The only thing I'll find under my house is dirt and probably more dirt. Boring.
One Of Rockford's Most Historic Homes Is Almost 180-Years-Old
brandedapppromo desktop_description="Enter your number to get our free mobile app" mobile_description="Listen anytime, anywhere. Get the best local news, weather coverage and more with our free mobile app."].
More From Rockford's New Country Q98.5