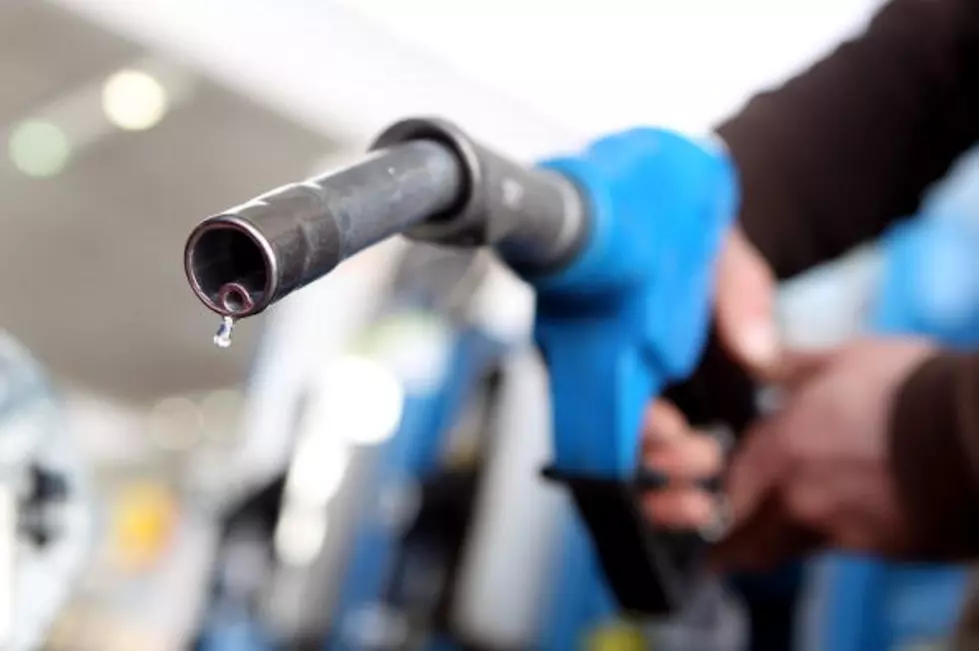 Illinois Lawmakers Looking to Permanently Increase Gasoline Taxes by 30 Cents a Gallon, Increase License Plate Fees by $50
If some lawmakers in Springfield get their way, Illinois could have the highest gasoline tax in the nation, to the tune of whopping 30 cents a gallon.
The price of a gallon of gas in Rockford currently averages about $2.05 a gallon. The price would go up to $2.35 a gallon if the Illinois General Assembly approves the proposal.
The Illinois Policy Institute is reporting that Illinois Democratic Sen. Barbra Keans is introducing legislation that would leave Illinois with the distinction of going from #20 in high gas taxes to #1 in the nation.
Illinois has been having trouble paying its bills and this is seen as a way to alleviate part of Illinois budget problems. The Illinois Policy Institute says:
Senate Bill 3279 would impose a 30-cents-per-gallon hike in motor fuel taxes. This would bring Illinois gas taxes to a whopping 60 cents per gallon – far and away the highest rate of any state, according to the Tax Foundation.
You will recall that when gas prices were at their high a couple years ago, gas in Rockford was hovering at $4.30 a gallon, if you were to add in this new tax, you would have been paying $4.60 a gallon at the time. Most analysts predict that gas prices are predicted in to go up this summer
Illinois currently is sitting at 30 cents a gallon in taxes and fees on each gallon of gas. Under the legislation the amount would double to 60 cents. This does not even include additional taxes that that are already assessed by county and local governments and the 18.4 cent a gallon tax by the federal government, which means currently Illinois ranks 8th in the nation in overall gasoline taxes.
To make matters worse, SB3279 also would increase the amount you pay to register your vehicle in Illinois. Currently, Illinois residents pay $101.00 a year. The amount would increase to $150.00 a year under the proposed bill, an increase of nearly 50%.
I have contacted area State Senators Dave Syverson (R) and Steve Stadelman (D) to find out their positions on this legislation.
Republican Sen Syverson is against the proposal and says:
This is poor piece of legislation. Economically this is a disaster. We are surrounded by 5 states with lower gas tax rates. We would lose significant amount of sales. Truckers are smart users of fuel. They know all prices and would fill up in another state and drive right through. If trucker stops in BELOIT to fill up he will also do his minor repairs, eat, buy his lottery tickets all which will cost Ilinois jobs and revenue. In addition federal road funds are in part based on gallonage sold in the state. So ILLINOIS could lose millions of dollars because we raised our gas taxes.

Democratic Sen Stadelman has not indicated whether he will support the bill or not. Through his chief of staff, Mark Bonne, Sen. Stadelman responded by stating:
I'm still reviewing the bill. We absolutely need to address our crumbling transportation infrastructure, but I'm continuing to evaluate what would be the best and most cost-effective solution for Illinois taxpayers.
Opinion: I have to admit, I'm quite delighted by Sen Syverson's take on the issue and little discouraged by Sen. Stadelman's non-committal response. An instant 15% increase in fuel costs would be very consequential Illinois residents who are on a budget. Let's hope Sen. Stadelman does not support this as this will further perpetuate the state of Illinois's poor image.
One final note, a guy gave me this t-shirt at the Boone County fair a couple of years ago and it is my favorite shirt. I should start selling more of these shirts, I'd be rich (and could afford to continue to live in Illinois)
More From Rockford's New Country Q98.5