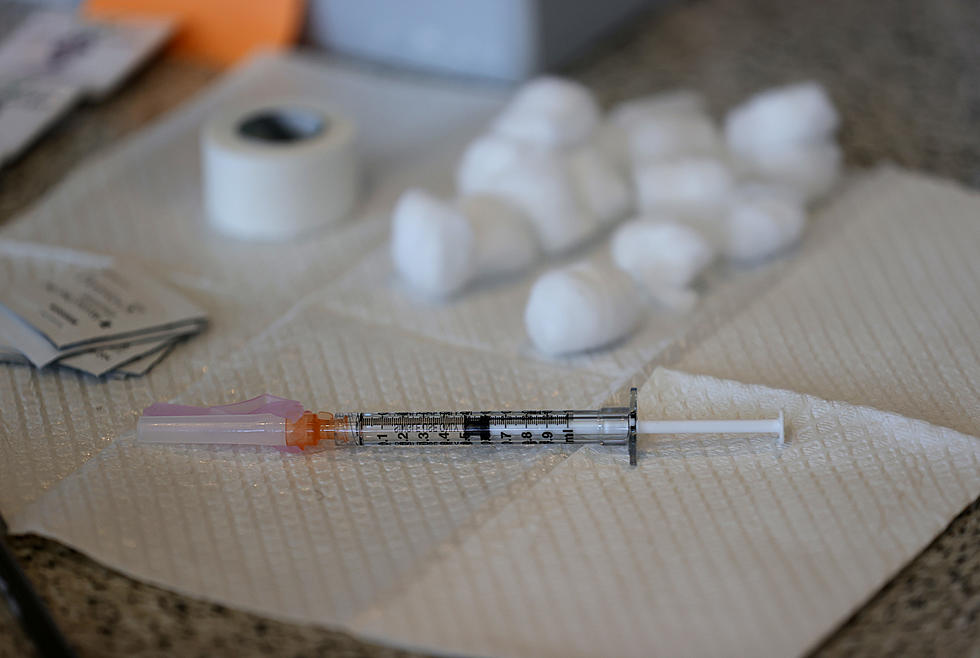 I Got 'Fauci Ouchie' Vaccine #2 and Here's How I Felt Afterward
Getty Images
As COVID-19 vaccines become more readily available on a daily basis, I got second vaccination and wanted to share the after-effects with you.
Like millions of Illinoisans, I'm more than anxious to get back to normal or as close to normal as possible. This is one of the reasons I decided to roll up my sleeve and get the COVID-19 vaccination. Call me crazy but I've been vaccinated my entire life, I get the flu shot every year, and I trust science, but I'm not writing this article to call you out should you decide to do the opposite. What I will do is explain the rationality in my head after reading,  "I'll never get that vaccination because it's too soon" comments flooded across social media. Now, these opinions are not wrong but here's what sits in my head. Buckle up.
I've been routinely vaccinated for almost 40 years and I'm fine, although my therapist might raise a brow at that statement. I've taken mad-made medicines for decades. I know that if I were to get cancer tomorrow I'd be in line for whatever recommended treatment. Pleading an argument against the vaccine because of what might be injected into your body would be difficult considering the garbage we're putting into our bodies voluntarily every single day. Processed foods with all sorts of additives, tar from cigarettes, alcohol, the unknown contaminants in vapes, the lists go on and on. We put all this stuff inside of us daily but are going to argue against medicine and science? Medicinal research is fluid, this isn't the late 1890's or ever the mid-1950's, this is 2021. I can tell you, based on the research developments shared by St. Jude Children's Research Hospital, new discoveries are made regularly and sometimes in a quick fashion, so trust science and medicine.
I received the Pfizer vaccinations alongside my 74-year-old mother. With the first injection, we both had similar side effects, a bruise with a sore bicep. The second vaccination, a slight bruise with minimal muscle ache. Now, not everyone has had or will have the same side effect but most side effects reportedly only last 24 hours or less. Even if the side effects had been unfavorable I would still have received both vaccinations to not only protect myself but also do so with the hope of life returning back to as close to normal as possible.
Just like you'll read on getvaccineanswers.org, it's up to you and it's perfectly ok to have questions.
LOOK: Answers to 30 common COVID-19 vaccine questions
While much is still unknown about the coronavirus and the future, what is known is that the currently available vaccines have gone through all three trial phases and are safe and effective. It will be necessary for as many Americans as possible to be vaccinated in order to finally return to some level of pre-pandemic normalcy, and hopefully these 30 answers provided here will help readers get vaccinated as soon they are able.
JB Love is ½ of  Q98.5's Lil Zim & JB In The Morning, weekday mornings from 5:00 a.m. to 10 a.m. Follow him on Twitter, Instagram, and TikTok.
More From Rockford's New Country Q98.5