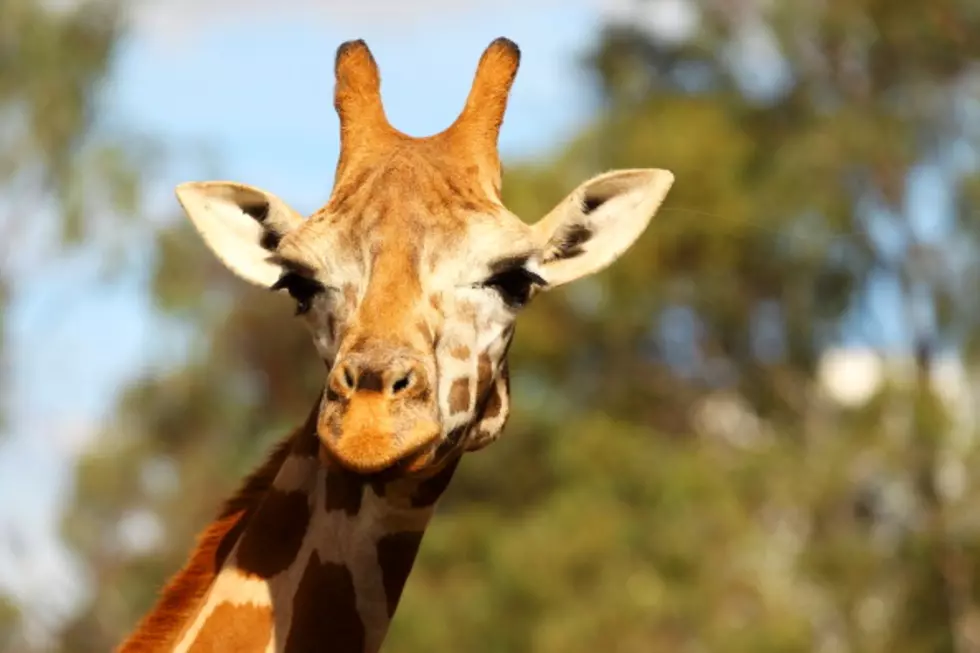 Help Choose the Name of April's Calf
Getty Images
In case you missed this past weekend's joyous news; April the Giraffe finally had her baby Saturday morning, and it's a 129-pound baby boy!
Millions of people were watching April's live cam as she finally gave birth to her long-awaited baby on Saturday morning at the Animal Adventure Park in New York. Vets say both Mom and baby are doing well, and boy, is he adorable.

Now, I would be lying if I said that I wasn't hoping for a little baby girl giraffe, only because I think the name "May" would have been a perfect choice. After all, as the shirts say, we "spent March waiting on April", so why not continue the saying cuteness to say "we spent March waiting on April to bring in May"? Cute, huh. Anyways, the baby is a boy so the name "May" might not be the best choice. That is why the Animal Adventure Park is now giving the millions of people who anxiously awaited this precious baby's birth to have a chance to name him.
Voting is now up nameaprilscalf.com, and for the next 10 days or so we can submit and vote for our favorite name for April's baby. For phase two of voting, the top ten name choices will be posted to determine baby boy's official name.  Here's the thing though, It will cost 1 dollar per vote we cast (minimum of five), to help raise money for giraffe conservation and other efforts at the Animal Adventure Park.
I haven't placed my baby name vote yet, but I have seen several people suggest Apollo, and here's why: "AP" for April, "OL" for the baby daddy who's name is Oliver, and "LO" for little one. Apollo = April and Oliver's little one. I LOVE IT!
What will your choice be?
More From Rockford's New Country Q98.5