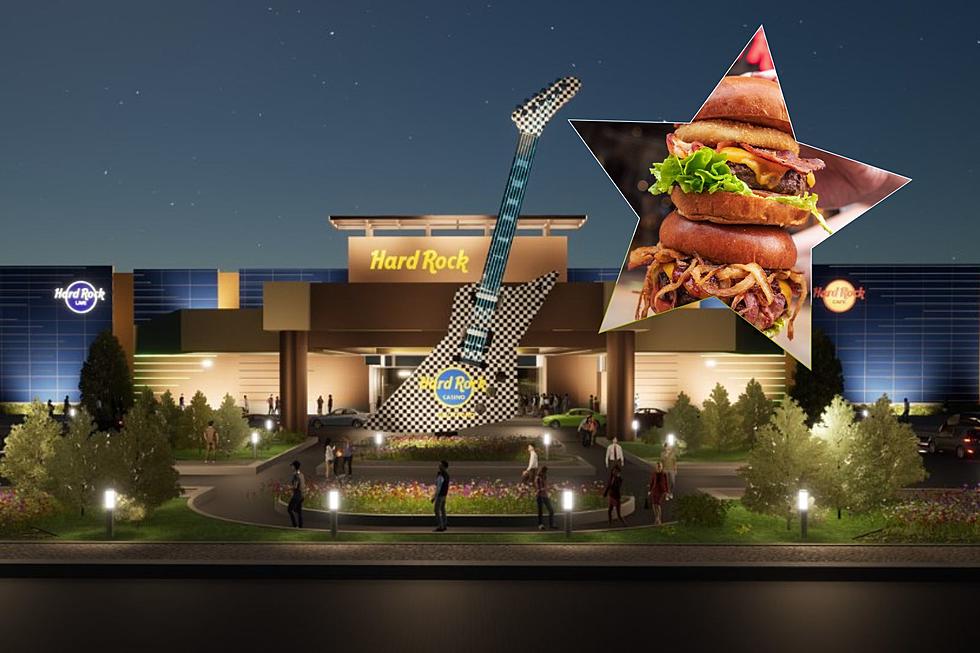 6 Delicious Dining Options Are Coming to the New Hard Rock Casino in Rockford, Illinois
Hard Rock Rockford and Hard Rock via Facebook, Canva
The new Hard Rock Casino Rockford is projected to open in August 2024, and it will include 6 different dining establishments perfect for satisfying any taste and budget.
Hard Rock Excitement is Buzzing in Rockford
Even though we've known Hard Rock Casino is coming to Rockford for several years now, I still find it hard to believe. This is a HUGE score for our fine city, and I cannot wait until it is finished and for all the possibilities that come with it!
From great gaming to concerts, entertainment, drinks, and food, Hard Rock Rockford will no doubt provide them all in spades! (see what I did there? LOL)
Before we get to the yummy food options that Hard Rock Rockford will offer, let's talk entertainment!
In July Hard Rock Rockford posted this on Facebook, and to me, the answer is obvious...
I'm sure Hard Rock Rockford asked that question in a general sense, meaning what kind of acts would like to see in the years to come, but in regards to who we want to see first, the answer is a no-brainer...Rockford's own Cheap Trick! (I'm 100% a Country girl, but even I am on board with Cheap Trick!)
Dining Options at Hard Rock Casino Rockford
Unless you have never left the greater Rockford area before, chances are pretty good that you've eaten at a Hard Rock Cafe before, and of course, Rockford's location will include one as well.
The Rockford Register Star reports that Hard Rock Rockford will also feature 5 more dining options outside of the Hard Rock Cafe;
Council Oaks Steak & Seafood - If fine dining is what you crave, this is where you'll find it. Besides steak and seafood options, this restaurant will also feature a raw oyster bar and an extensive wine list.
Brick'd Pizza - This restaurant will offer brick-oven cooked pizza and other Italian dishes.
Constant Grind - You will be able to grab coffee, breakfast sandwiches, and other quick lunch options here.
YOUYU Noodle Bar - Got a hankering for Asian-inspired noodles and soup? This will be your favorite place.
Street Tacos - I am not going to lie, this is the dining option I am most excited about because it is a new restaurant being developed exclusively for Rockford! (They must have heard about how much this city loves its tacos!)
What are you looking forward to experiencing first at Hard Rock Casino Rockford? Send us an app message and tell us!
Downtown Rockford has an Ultra Cool Rock & Roll Tribute Airbnb
It is very clear where the renovation inspiration for this two-bedroom rental came from. Big fans of the band that hails from Rockford, Illinois, Cheap Trick.
32 Stunning Google Maps Pics Show Just How Much Downtown Rockford Has Changed
Changes to downtown Rockford in a little over 10 years.
More From Rockford's New Country Q98.5